Giving up.
It's a bad thing, right? I mean, unless it's smoking, drinking or junk food giving up is for the weak.
Strong willed people persevere, they keep pushing, through all odds, and just keep on going.
Sod that.
I've been thinking about this for a while, partly inspired by this post on Bunn the Baker. Unless I missed a rather important memo we only have one life to live and spending it doing lots of things you hate, or don't make you feel happy, fulfilled, or inspired is a sure fire way to waste it.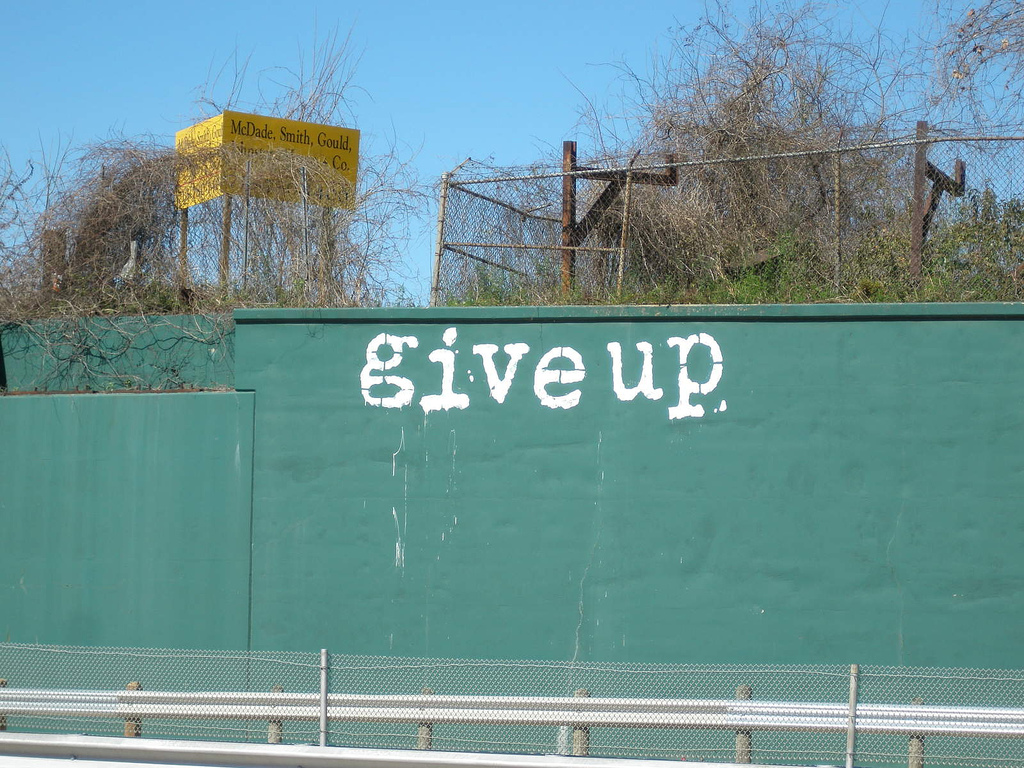 Of course, in the real world we all have things we *have* to do but we'd rather we didn't. There's bills to pay and sometimes compromise is essential. But if something that should be fun and inspiring really isn't pushing your buttons anymore, then it doesn't make you strong to keep doing it out of some sense of duty or bloody minded refusal to give up.
Every now and then it's important to reassess.
Never be frightened to look at the things in your life and take a decision to step back, or make changes to things that no longer make you happy.
Sometimes it's a big decision. There's announcements to be made and people to inform, maybe even new jobs to search out, training to be undertaken or replacements for that volunteer work you do to be found. Sometimes it might just be a small thing, like getting fed up of dying your hair all the time, or not planting any courgettes this year that you can just let go with no fanfare.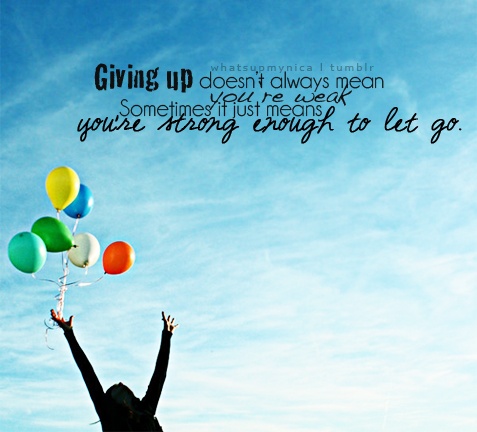 Through my life I've given up tons of things that just weren't working for me. They weren't making me enough money for the effort I put in, were causing me emotional stress, or just weren't fun anymore, when they should be. From businesses that never really took off how I'd hoped to setting my hair every single night of my life, some things were trivial, and still fun to go back to every now and again, and others were a bigger wrench. But I don't regret giving up a single one.
It's not about giving up when the going gets a bit tough, it's about really making sure that the things that are using your time are really things that make you feel passionate and inspired.
If they're not, take a break, rethink how you approach them, and if they still don't work for you, kick them to the kerb.
Related