Welcome to September!
It's officially autumn, but hopefully we'll still have a few more days of sunshine so I'm not quite ready for lace up brogues and shearling lined boots just yet.
Court shoes are the perfect transitional shoe for that bit of autumn before it's quite autumn, and that bit of winter when it's nearly spring.
I'd love to wear vintage shoes, but in all honesty I don't own a single pair! My big old modern feet rarely fit into them, and if they do they'd not very likely stand up to the amount of tramping around town I do! So today I've been trawling the high street for vintage style shoes, whether it's classic courts, mary janes, and all the other variations of shoe, that will fit in with a vintage inspired style.
I've split them into decades, but of course shoe styles don't have a definite beginning and end. Women didn't immediately throw away their low heels at the end of the 30s and immediately fill their shoe cupboards with glamorous peep toes.  I found quite a few nice shoes in the shops, so think of the decades more as an arbitrary way of splitting them into groups. This is a shopping guide, not a shoe history lesson!
Office, particularly, seems to have come up trumps with some very cute vintage style shoes for Autumn, and Miss L Fires Autumn winter collection is really pretty gorgeous!
1930s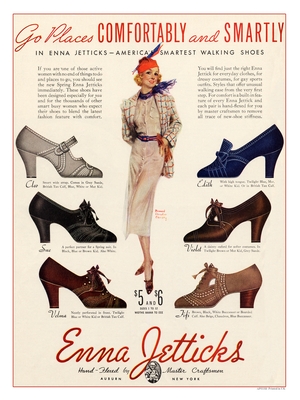 Rounded toes, low wider heels and Mary Jane or T bar styles for a bit of an Art Deco feel to your early autumn footwear. My favourites here are the Miss L Fire Goddess that also come in peach which would look lovely with evening wear.
Clockwise from top left:
Miss L Fire – Clara £89.99
Miss L Fire – Goddess £89.99
Dune – Laser Cut Court Shoe £85
Office – Hopeful £65
1940s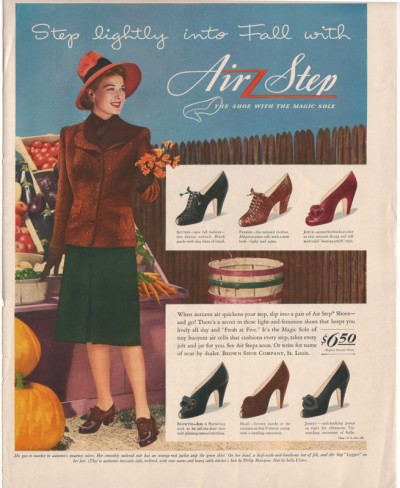 A slightly higher heel, but still blocky and maybe even a platform or a peep toe feels very 1940s. My favourite vintage style shoes here are definitely the Office red suede shoes with a bow. They'll work equally well for a 30s or 4os look and they come in black as well.
Clockwise from top left:
Dune – Waiver peep toe court £85
Office – Friendly Bow Suede Shoe £80
Peacocks – Ladies Block platform heels £25
Miss L Fire – Tartaruga £89.99
Topshop – Giraffe Black Suede Court Shoe £50
1950s
The 50s saw the arrival of stiletto heels and pointy toes, so it's perfect if you prefer more delicate shoes.
Clockwise from top left:
Ted Baker – Lace detail court shoe £110
Barratts – Bow Trim Pointed Court £30
Barratts – Rascal Patent Almond Court Shoe £20
Topshop – Glacier Pink Suede Bow Court £60
Dune – Sublime D low pointed court £70