This weekend I headed off with the Historical Sauces to teach the ladies of Great Yarmouth about 1940s Glamour.
These sessions at libraries and museums are really great fun to do with the Sauces. They just completely encapsulate what we wanted to do, with the combination of historical fact and practical, hands on, glamour, showing women how they can recreate the looks themselves and work a little bit of that style into their every day lives.
We were a bit surprised, and a bit pleased, on arrival to find we had a whole room with a stage to ourselves, instead of having to work among the rest of the library, and also that the cafe had put on a special menu of spam sandwiches and bread and butter pudding to keep us fortified.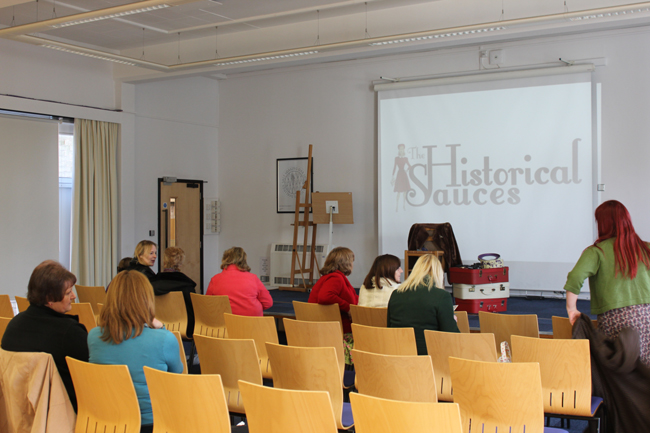 Lucy, our resident super cosmetics historian, gave a short talk on the history of cosmetics in the 1940s, covering rationing and some of the socio-political background to cosmetics advertising and womens appearance. All while wearing pin curls and no make up. She's a brave woman.
Then Kerry and I transformed Lucy into a 1940s glamour goddess with 1940s hair and make up demos. These photos are courtesy of Great Yarmouth Library.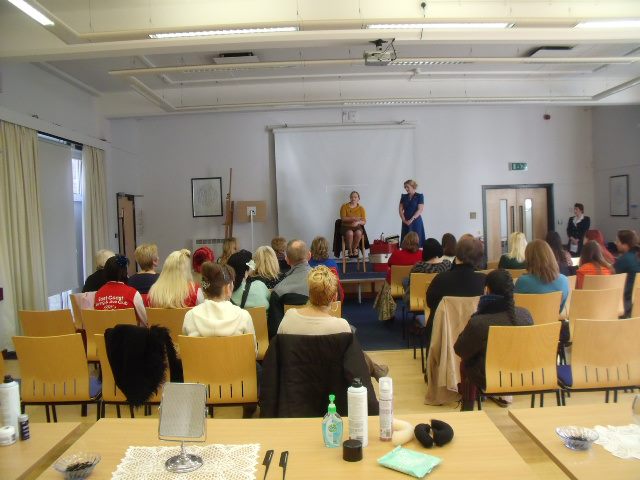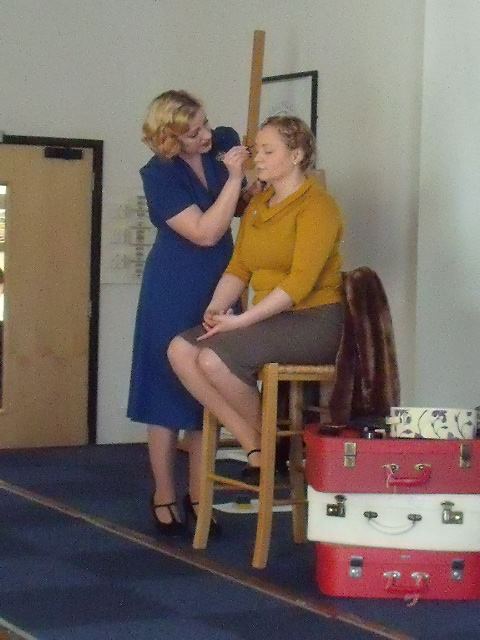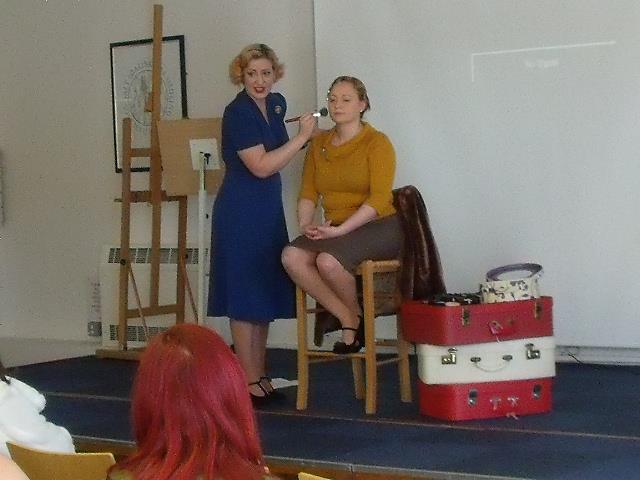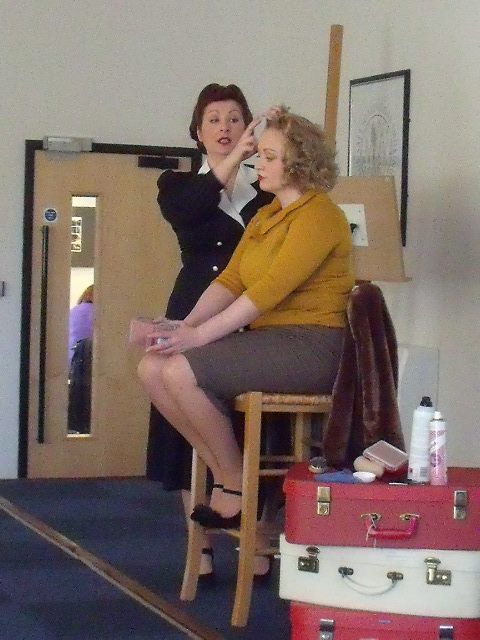 The best bit, though, comes after the talks when everyone gets to go and have a go for themselves!
At the back of the room we had make up and hair stations, with mirrors, hairspray, combs, hair grips and lipsticks, as well as a table of memorabilia, books and vintage cosmetics for people to look through.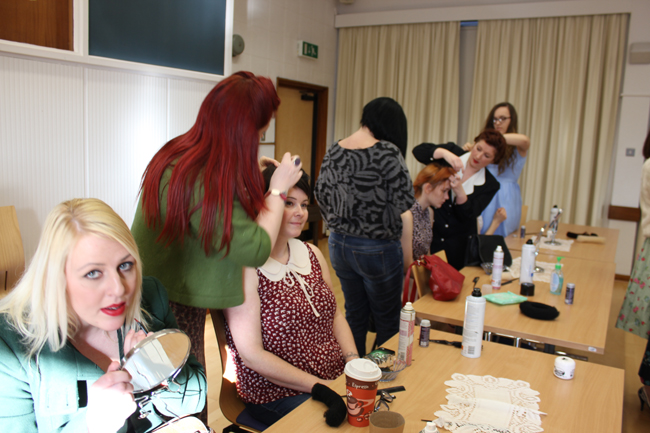 Missy Vintage helps people with their victory rolls, Glamourologist demonstrates the use of vintage products, while I help people find their perfect red lip. It's like the vintage glamour dream team in action. It's great to see people helping each other out to get their victory rolls looking right and really getting into the spirit of a good afternoon of history and dress up!
We had a really good turn out for the event, and sent a lot of glamorous ladies out onto the streets of Yarmouth at 3pm. I hope they had somewhere fabulous to go onto!
This last picture is also courtesy of Great Yarmouth Library, and is Lucy and me with some of our gorgeous gals before they went home!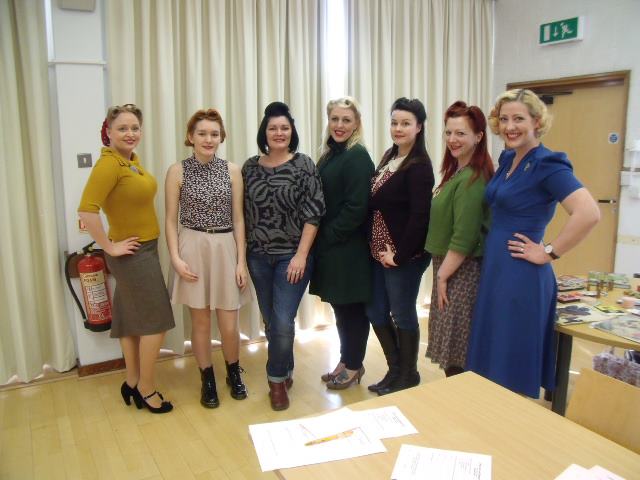 We had a huge rush of sales for out next lot of workshops after the event, and our vintage beauty school now has just 3 tickets remaining, while the everyday vintage hair classes in February and April have just one ticket each.
In a last rush of shameless promotion. If you happen to know a library, museum, or other establishment that would like to offer one of our sessions to their customers, then feel free to point them in our direction at The Historical Sauces website!