In January I was contacted by the lovely Pretty Nostalgic Magazine.
They asked me if I would write a travel piece on Norwich, a journey round it's sights, sounds, smells and it's independent boutiques and vintage treasures.
I love the ethos of Pretty Nostalgic magazine. It produces beautiful fashion spreads and interesting articles and it has a vintage feel without being all cupcakes and chintz, so I agreed. I'm incredibly excited to say that the issue is now on sale, and my article is in it along with some beautiful illustrations from Rae Edwards.

I really enjoyed writing the article, my biggest problem was knowing what to leave out! I love Norwich, I love how we have so many amazing shops, bars and cafes, but we're so compact still. You can walk from one end of the city to another, shopping along the way and still be home in time for tea. It's a lovely place to live, and I hope I got some of that across in the article. Here's a little taste.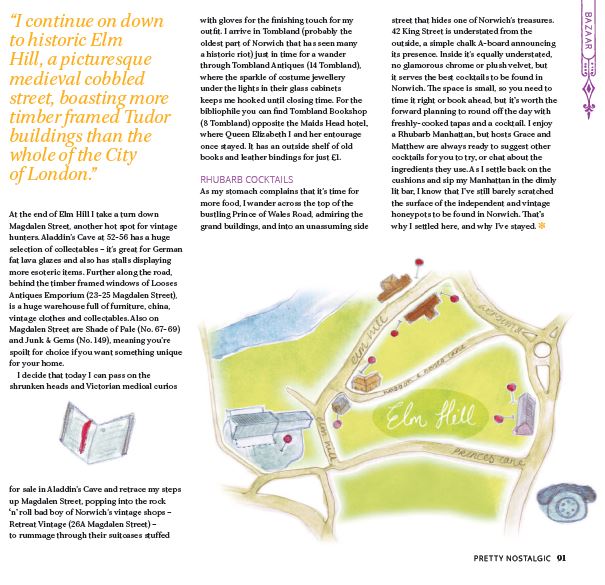 You can buy a copy online, or it'll be in WH Smiths from next week, but I do recommend checking it out!