I haven't recommended any UK Netflix picks for over 6 months.
So it must be time for some more!
You can find my first top 20 Netflix picks here , and then my next lot (there were 7) you can find here.
I do not have a relaxing weekend coming up.  I have 3 Roller Derby games and a pub crawl over the next 3 days, so maybe that's why I woke up feeling wistful about the idea of being able to spend my weekend snuggled under a blanket watching TV?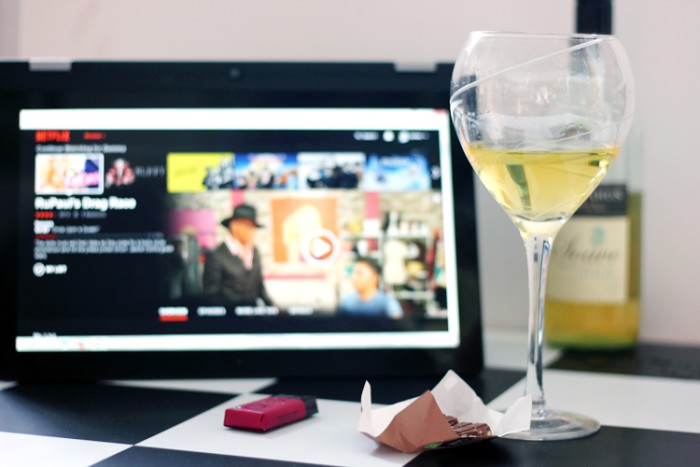 If you do have a relaxing weekend to spare, I've got some recommendations for things I've spotted on UK Netflix lately that you really should watch, if you haven't already.
Seeing as Netflix isn't the easiest to browse, I'd love to hear your recommendations too!
Still Life
Just to make it very clear I am NOT recommending you watch this movie at all, because I don't want to be responsible for what it may do to you. Mr Chick recommended I watch this as he loved it. So I snuggled down with some chocolate and a bottle of wine, and by the time it finished I was crying great gasping sobs of tears. The kind that leave your head full of snot and make you think you will never breathe again, and every time I've talked about it since I start feeling that prickle behind my eyelids.
It's a beautiful film, quiet and thoughtful. But you totally shouldn't watch it.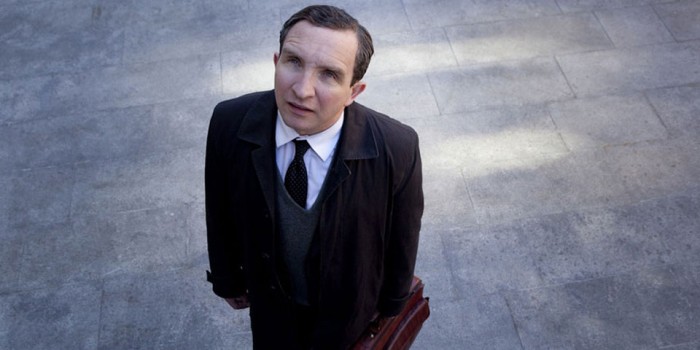 Frozen
I rewatched this the other day as some light relief (actually immediately after I'd watched Still Life), and I'd forgotten how good it was.
Classic Disney, whilst also avoiding a lot of Classic Disney cliches. There's a reason it's such a huge movie. If you haven't seen it, then what the hell do you caterwaul sing when someone innocently says the words "Let it go" in conversation? If you have seen it, then you should probably watch it again, because the Snowman is cute.
Grand Budapest Hotel
This is one of those amazing magical films that creates it's own perfect little world. The Grand Budapest Hotel is set between the wars, so there's a few nice costumes for vintage lovers, but more than that the whole look is whimsical and quirky.
It's a comedy, but I wouldn't say it's belly laughs, more a wry smile and a giggle. It's wonderfully acted, and gorgeous to watch, which you should if you haven't already.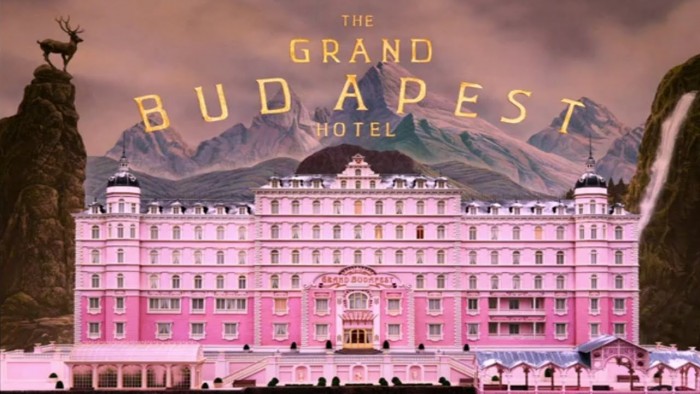 What We Do in the Shadows
This is a mockumentary  from New Zealand about a group of Vampires sharing a house and dealing with all the usual house share issues of rent, noise and personal space, and also some issues you may not have come across unless you happen to be living in a Vampire houseshare yourself.
It's really funny. Watch it.
I've also heard there's a sequel featuring the Werewolves on its way. I am very pleased about this.
Enchanted
If you have ever wondered how a Disney Princess would fare if she suddenly found herself in modern day New York, then this is your movie.
This film will make you wish rats would help you with the housework and that you could make  dresses out of curtains. It also has some great songs in it.
It's really fun and cute and if you're having a bad day, this is definitely one that'll help you snap out of it and channel your inner Princess.
RuPauls Drag Race
If you follow me on Facebook you might have noticed I am slightly obsessed with this series.
Series 2-6 are on Netflix, and I'm currently on my third watch through from the beginning. Unfortunately I'm stupid enough that I didn't realise series 7 was being shown on a UK channel until LITERALLY a week after it finished, so I'm hoping that makes it to Netflix soon as well.
If you don't know what it is, basically it's a talent show for Drag Queens. It starts with 12 contestants and each week they complete a challenge of some kind, such as creating the promotional material for their own autobiography or filming a trailer for a horror movie. They end the show with a runway walk in their best drag, before a panel of judges critiques their performance. Each week the bottom 2 "Lip Sync for their Life" before one gets eliminated from the competition.
You're going to have to trust me, it's really good. Though do be careful when doing your make up after watching it as it's very easy to get carried away with the contouring and eyeshadow and suddenly realise you're a bit over done for a trip to Tesco.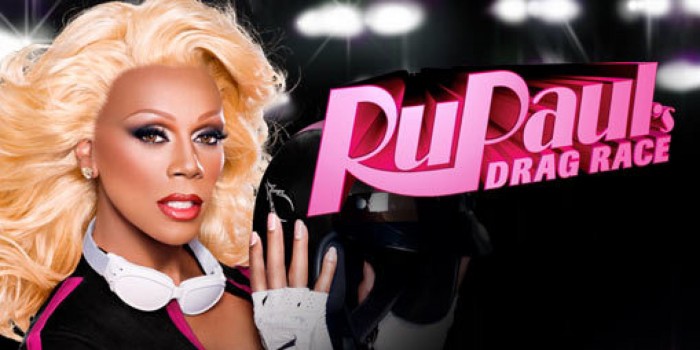 Gotham
Season 2 of this is currently showing on Five, I have it on series link to binge on. If you're behind, then series 1 is on Netflix.
It's basically the back story of James Gordon, before he became Commissioner Gordon of the Batman comics. It features early versions of your favourite baddies and a young Bruce Wayne. It's dark and comic booky (yes that's a word spell check, I decided), occasionally bloody and fun to try and spot which super villains are appearing.
Suits
This is a super slick series about a firm of New York Lawyers. It's a bit modern day Mad Men in style.
There are 4 series now on Netflix. I loved the first 3, but series 4 got a little stressful. I guess it's testament to the writing that I cared enough about the characters to be that stressed!
Most of the characters are really well written and multi-faceted enough to surprise you without it being jarring. It's also really funny at times.
You got Litt Up!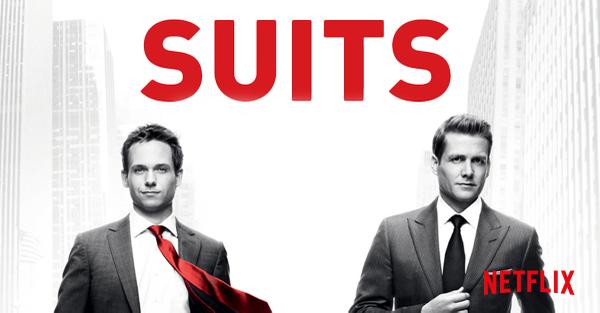 Extras
Extras is a Ricky Gervais series, and as such contains all the cringe inducing comedy you would expect.
We started rewatching this last week, and its bonus as a binge watch is that being a British series you can get through the whole thing in not much longer than it would take to watch a film, actually it'll be over quicker than Titanic.
The cameo appearances in each episode by some big name actors are just brilliant, and the whole supporting cast, including Barry from Eastenders is fabulous.
Do you have any UK Netflix picks?
Related