I don't do recipes often on here.
Not unless they're for Cocktails anyway. In fact, this may well be only my second recipe post in over 8 years.
During Glamorous July one of my challenges was to cook someone a favourite meal. So I cooked Mr Chick one of his long time favourites, eggy cheese sandwiches. I think it was something he used to have for tea when he was little.
When I posted the photo on Instagram I got lots of people asking how to make it, both online and friends who spotted it. So today I thought I'd share!
It's really simple, like a cross between french toast and grilled cheese. I'm not going to claim this is a health food, but it is an amazing brunch recipe or late night snack!
I like to make this with thick, white soft bread, but you could use any bread. I think it would be nice with a multigrain bread as well.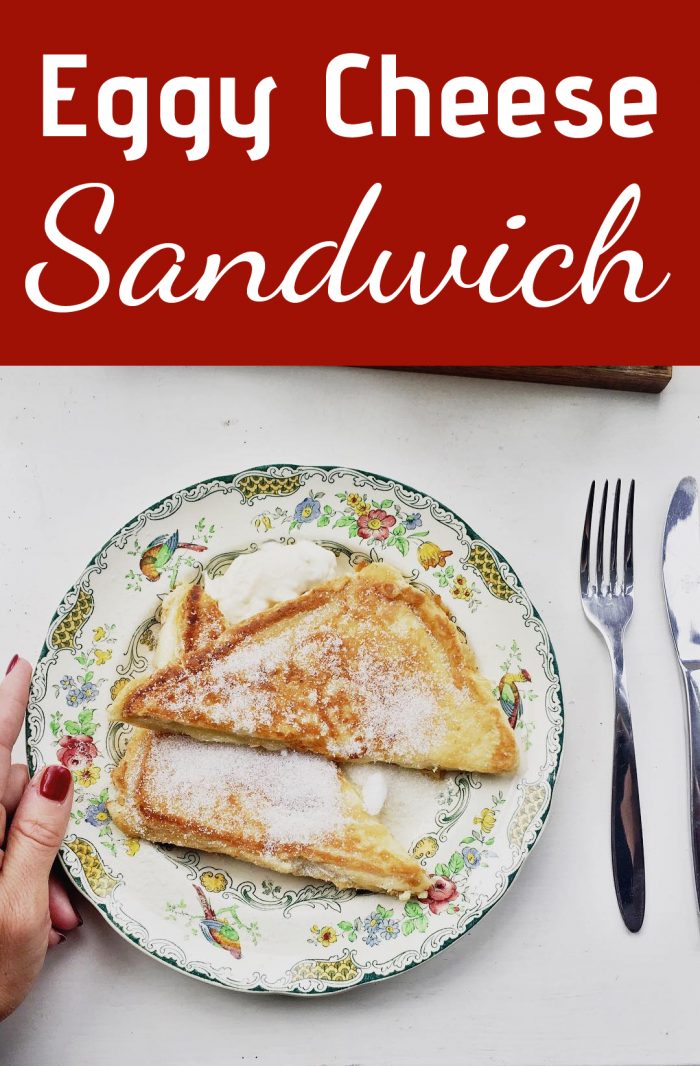 The Eggy Cheese Sandwich Brunch Recipe
Ingredients – makes 1 portion
2 eggs
2 slices of bread
butter
Cheese – Something melty like gouda is good, or just cheddar, but I'd probably stick to a mild flavour.
oil for frying.
Make a cheese sandwich. If you don't know how to do this then you probably shouldn't be trying anything as adventurous as eggy cheese sandwiches.
Beat the eggs and pour them into a flat dish big enough to fit your sandwich.
Coat your cheese sandwich in the beaten egg. Place it in the dish, leave for a 30 seconds or so, then turn over to coat the other side.
Meanwhile heat a non stick frying pan with a little oil.
Use a spatula to transfer your eggy cheese sandwich to the frying pan. Press down on the top of the sandwich to squash it flat while cooking. When one side is cooked, flip and cook the other, keep squashing it flat with the spatula and cook until the cheese starts to melt and the eggy bread is browned and cooked through.
Transfer to a plate, cut in half and serve sprinkled with a bit of sugar.
Enjoy!
Related