We're right in the middle of Wimbledon fortnight right now.
That has meant not only that I have I spent many afternoons watching some VERY exciting tennis, but also that I get the urge to make things with strawberries a lot.
I eat strawberries on their own, I put strawberries in my smoothies, I get strawberry juice all over my white pyjama bottoms, garnish champagne glasses with them and eat them with ice cream. Basically I like strawberries a lot, though they never taste quite as good as they did when we used to go strawberry picking when I was little.
Anyway, this love of strawberries is why this morning my breakfast looked SO awesome that I could barely bring myself to eat it.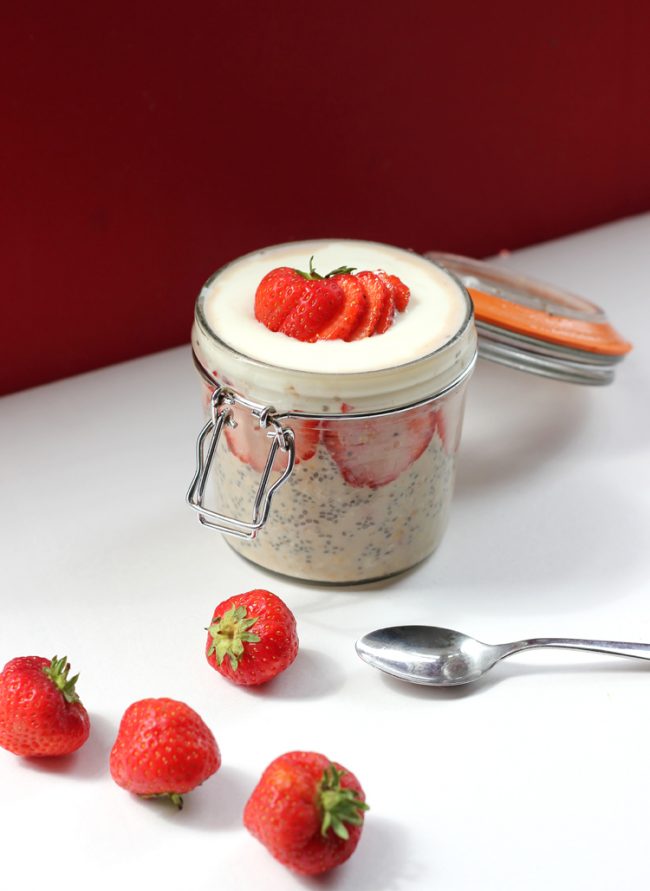 I did eat it, though, and it tasted damn good too, so I'm sharing the recipe for Strawberries and Cream overnight oats, in honour of Wimbledon fortnight.
Overnight oats is one of my favourite breakfasts, but one that I barely think deserves the title of "recipe" it seems so simple. However, I have shared a tropical overnight oats recipe in the past, so why not Strawberries and cream?
The basic dry mix in this is the same, but the flavours are very different. The protein powder is an optional extra, but I do think it adds something. I used vanilla, but you could use strawberry protein powder if you wanted to add a bit more, er, strawberry to it!
My tip is to leave it out of the fridge for a bit before you eat it in the morning. It allows the flavours to mingle a little more as it warms up slightly.
Strawberries & Cream Overnight Oats
Calories 371 Protein 30g Carbs 34g Fat 10g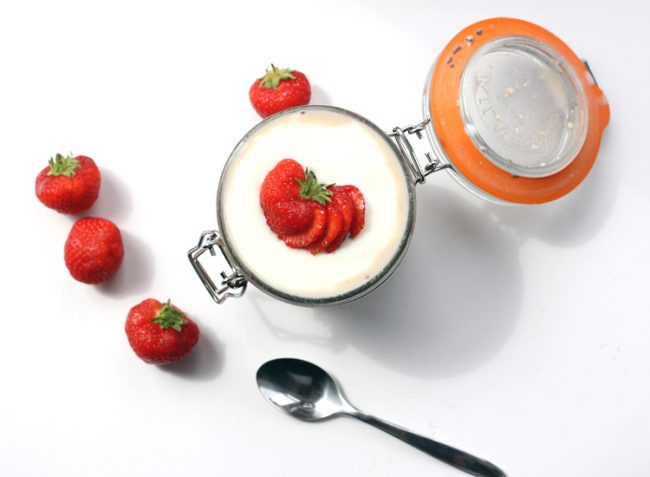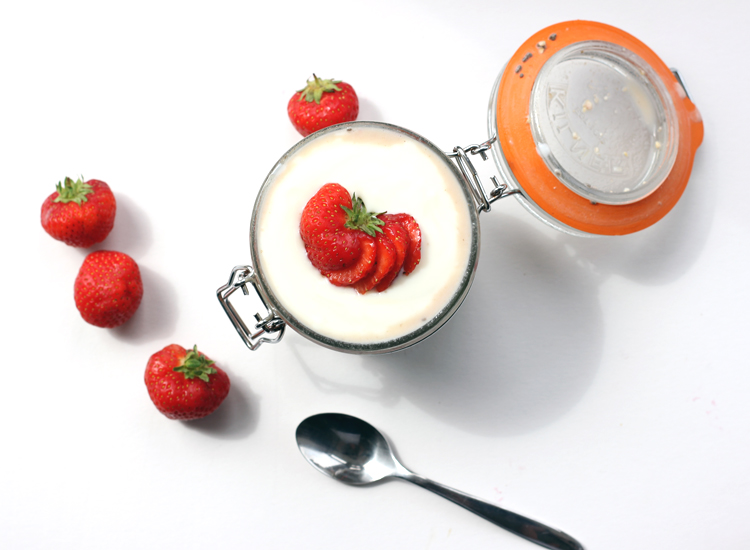 Ingredients
30g Rolled Oats
20g Chia Seeds (or flax seed or similar)
Scoop of vanilla Protein Powder (optional)
200ml Almond Milk
80g Strawberries
Large Tbsp Fat Free Greek Yoghurt
Tsp Honey
Mix the dry ingredients (oats, chia seeds and protein powder) in a jar or bowl.
Add the Almond milk and stir until mixed through.
Chop the strawberries into chunks and stir through the oats.
Cover and leave in the fridge over night.
In the morning mix the yoghurt and honey together and pour on top of the oats.
Eat.
Yum.
Related