Hey there! Happy Sunday!
Today marks the end of our 2 week Roller Derby break, although technically we don't go back to training till Thursday, for me this means that as of tomorrow I'm planning to get off the slight "holiday" mentality I've had towards food, drink and sleep these last 2 weeks.
There's no more football, no more tennis, just some serious focus in the run-up to our Tier 2 Play Offs in September.
Today, however, I am going to a Cocktail Masterclass, and then there's definitely some tennis to watch and some strawberries to eat, so lets put a pin in that thought, just for one more sunny afternoon.
But before I get on with one last indulgent afternoon, this week I…..
Was let down by a pair of leggings
Last week I needed to order some essentials like Protein Powder and Peanut Butter from My Protein. They were having a flash sale with 40% off and while I was there I impulsively decided to treat myself to matching set of swanky sportswear, so I bought this tropical print sports bra and matching leggings (there's another flash sale, 35% off today if you like them!).
That set is amazing, just to confirm, though if I will ever be brave enough to go to the gym in just a sports bra I do not know.
I also qualified for a free gift with my order and opted for a pair of MyProtein original leggings. They were great! A perfect fit, high waisted, thick fabric and flattering.
So I wore them out for a run. They were fabulous! They didn't fall down or ride up. Wow, I thought, I have found my perfect leggings. Then I got to the end of my run and noticed this.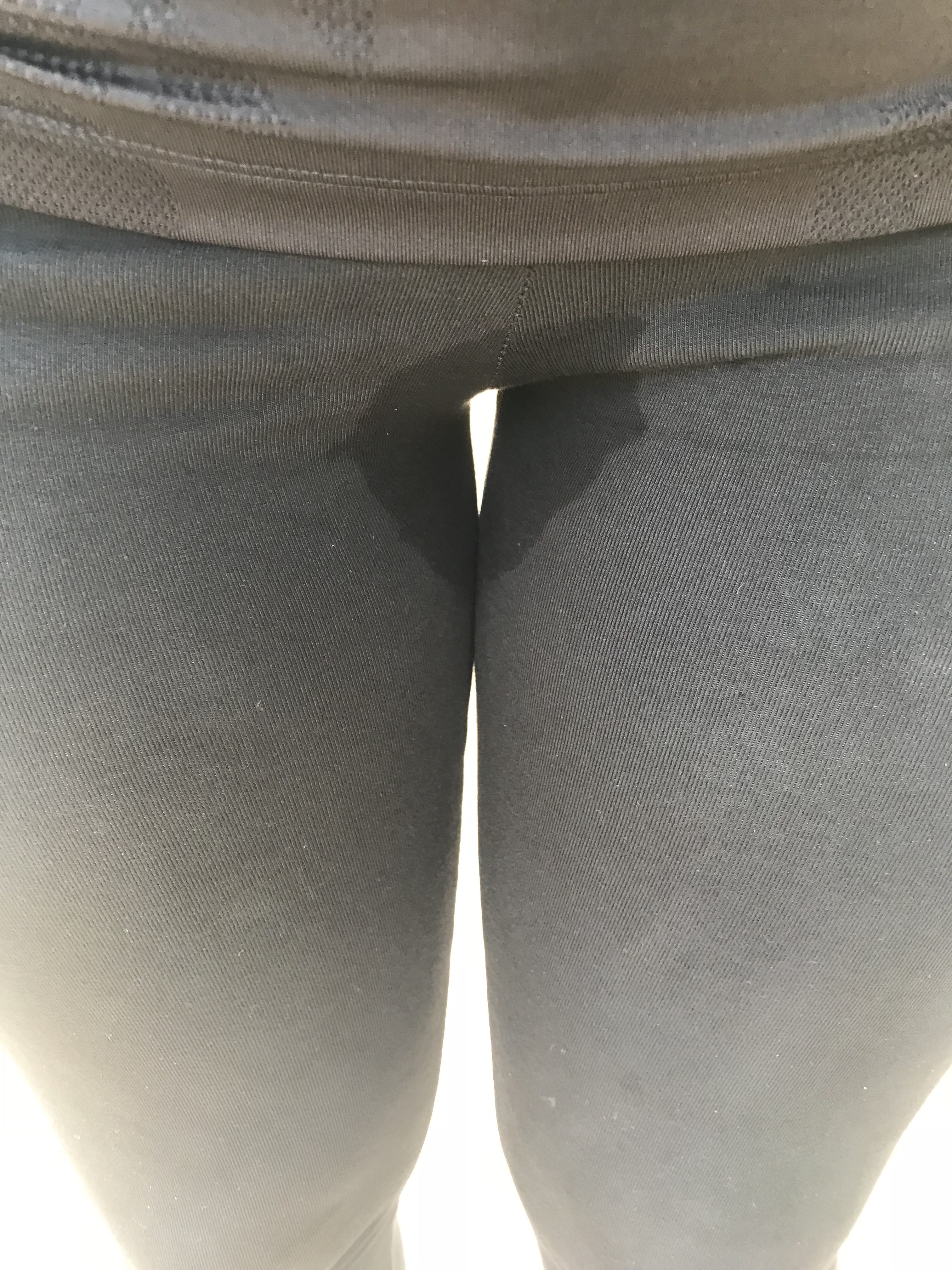 No, I haven't had an accident, that's a severe case of sweaty crotch syndrome that the leggings were apparently unable to deal with.
I was disappointed. Never mind, I thought, they may be ok for slightly less sweaty gym sessions. So I wore them to the gym on Friday. They were worse. Doing squats in them meant sweaty hip creases as well.
So my potential new favourite leggings are now pyjamas, or potentially suitable for Yoga when it's really cold out.
The tropical ones are great, by the way.
Bought some really expensive shoes
Yes, I know, I've been such a spendthrift this week. New leggings AND new shoes.
The shoes weren't actually very expensive, they were £3 in Poundland and they are basically made of cardboard, if I get caught in a rain shower in them they will most likely dissolve.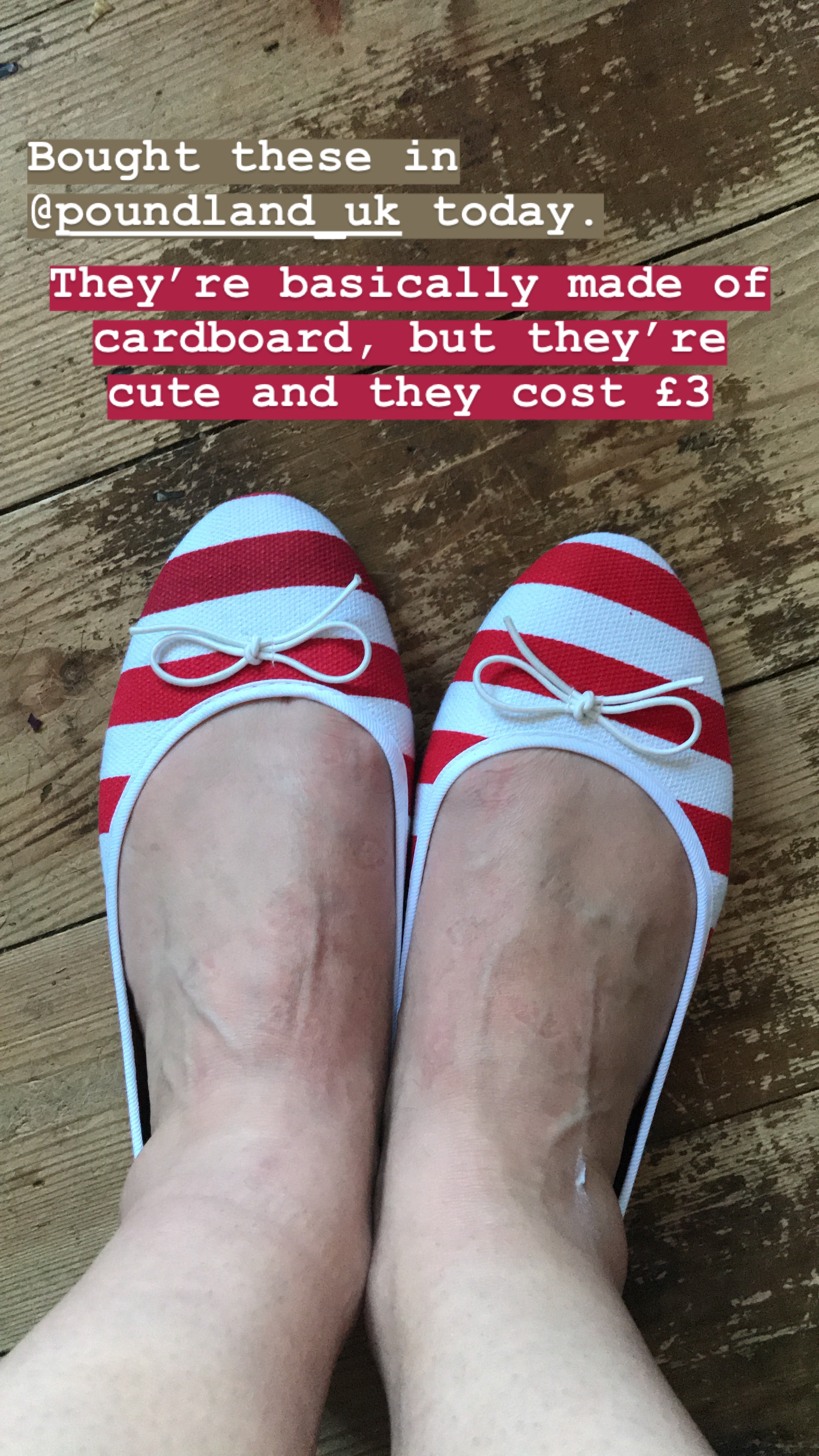 They were red and white and I thought they would be quite festive to wear while watching the Football.
Therefore it is probably my fault that England did not win the Semi-Final. I'm sorry, I promise never to buy £3 football shoes again.
Marvelled at the cuteness of my dog
They're both cute, all the time, but if you run with Waldo on the lead he grabs the lead in his mouth and runs with you.
He's done it before, but this week I managed to get a photo of him doing it so I had to share.
CUTE!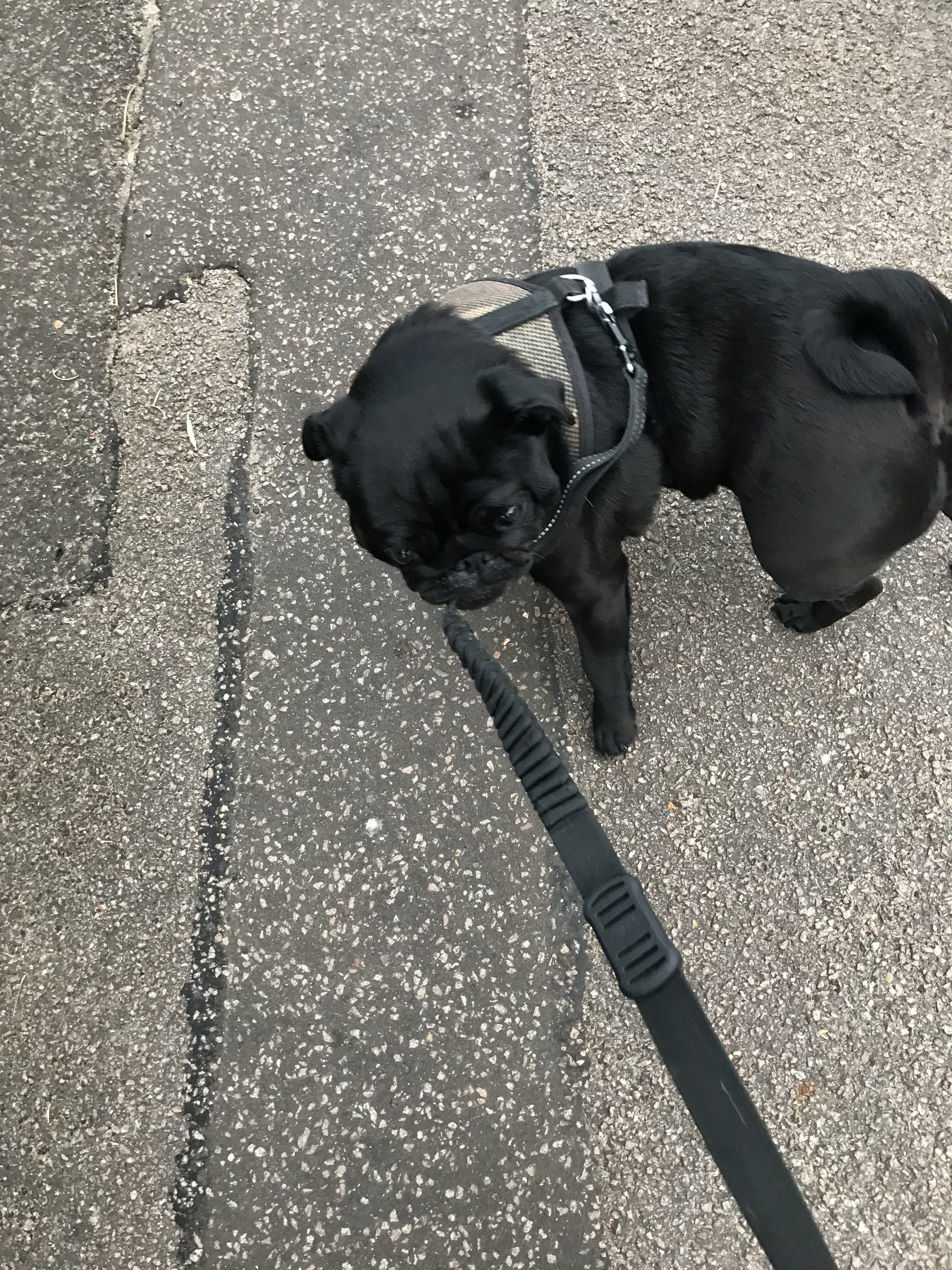 Solved a Murder
Well, sort of. It wasn't a real murder, it was the Norwich CluedUpp Crime Solving adventure game. When we signed up we had big plans for fancy dress, but it was just too darn hot in the end. The set up of the Murder Mystery was that the Kray Twins had been murdered in 1967 so I went for a bit of a 60s bouffant and some clothes that wouldn't make me melt!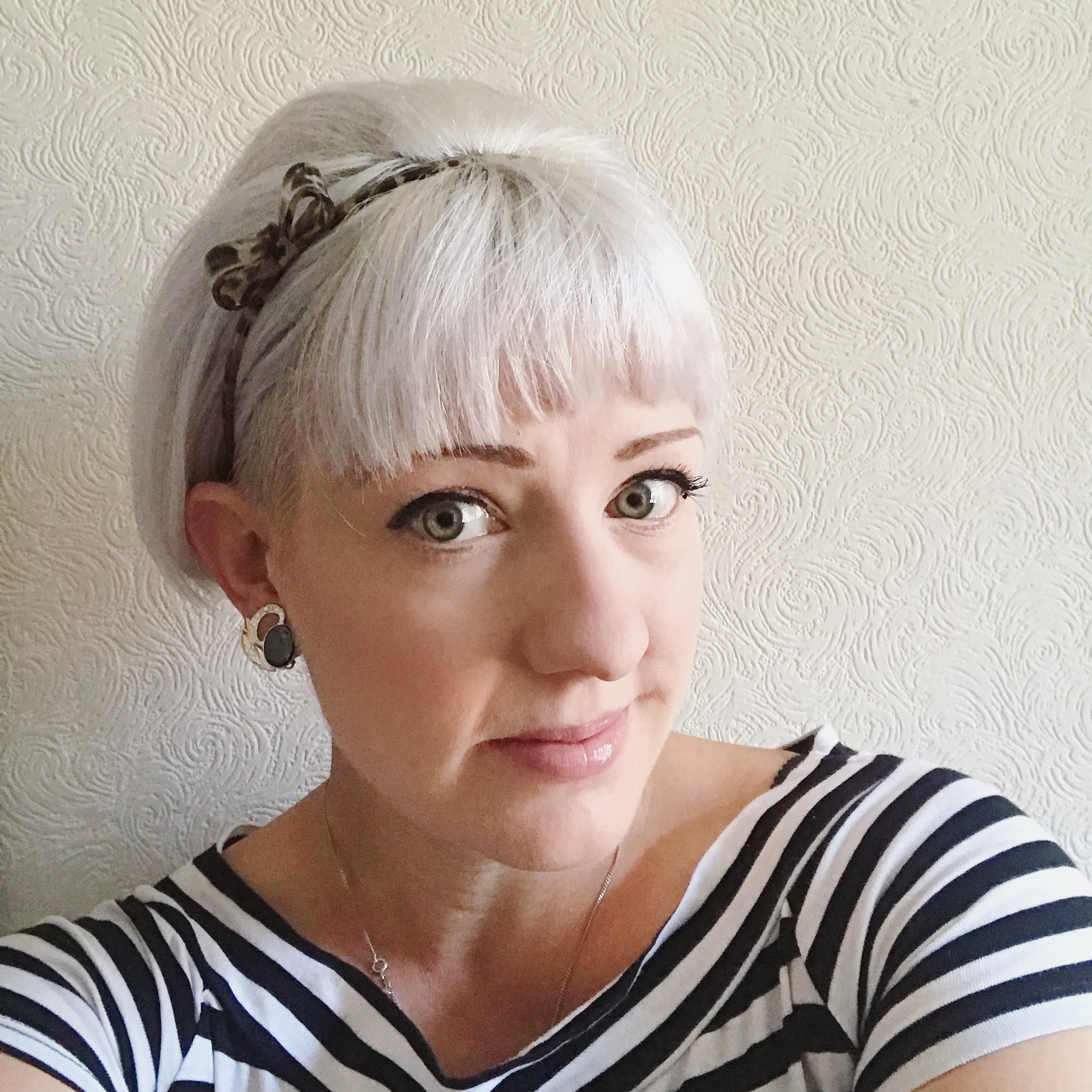 It was excellent fun. You use your phones GPS to locate virtual witnesses around the City. When you reach their location the app asks you to answer a little question about the area (number of steps on a building, look for a plaque, that sort of thing) then gives you the witness statement, which, a bit like Cluedo, then gives you all the information to take a guess at the suspect and weapon used in the murder.
After interviewing our witnesses we had a refreshing cocktail while we reviewed the evidence and solved our crime in a not too shabby for a first attempt 1 hour 21 minutes. We came something like 24th out of  280 on the leaderboard.
I highly recommend it as a pleasant afternoons entertainment if there's one in your area!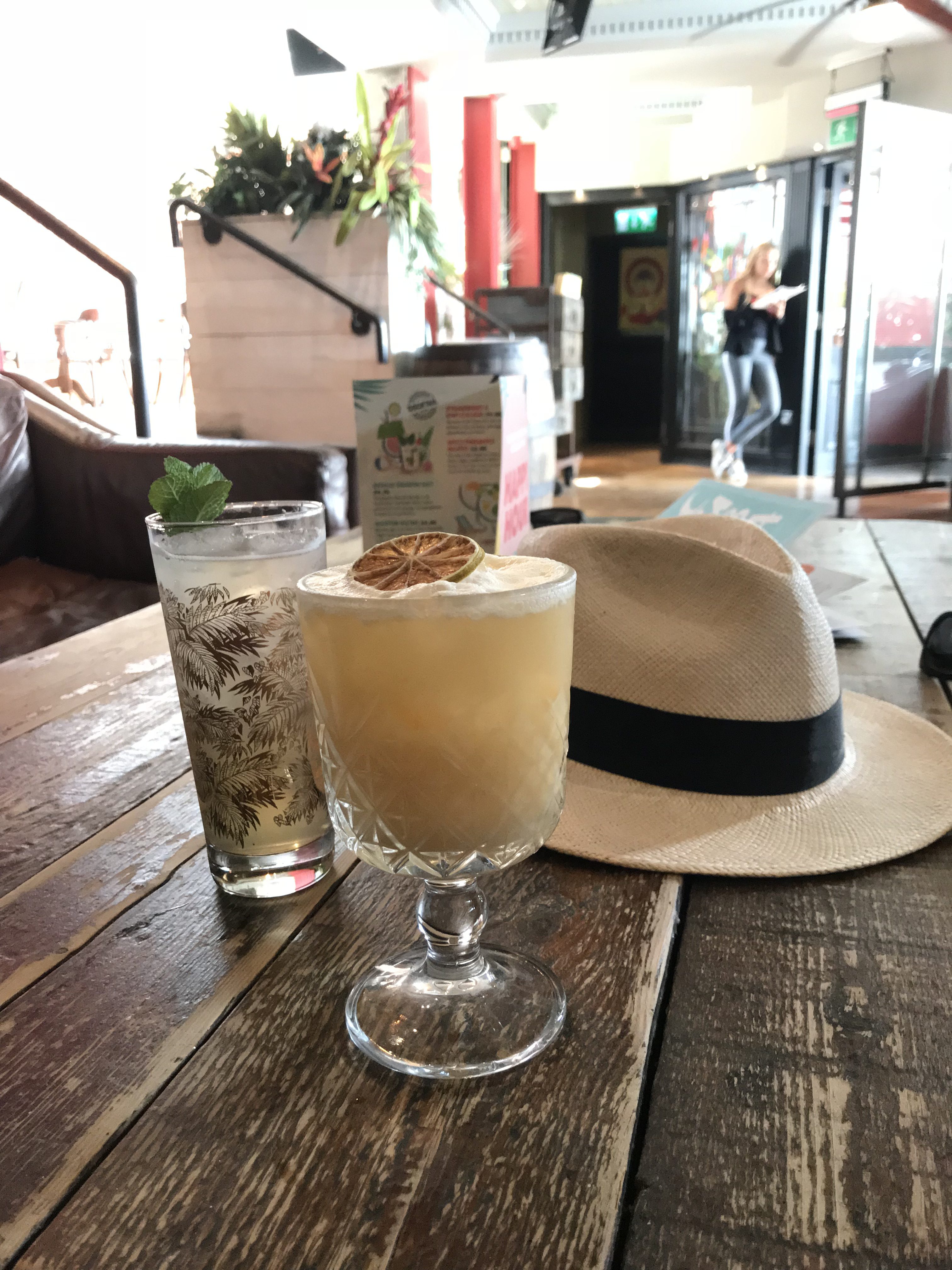 Had a BBQ
To finish off a glorious (but maybe frankly a bit too hot) sunny day, we ended the week with a delicious BBQ.
We made Halloumi burgers topped with vegan bacon from the Little Shop of Vegans and Cumberland Sausages from Tofurei for a vegetarian feast. Washed down with lashings of Pimms.
It just doesn't get more summery.
And that was another week in my relentlessly sun filled life.
How was your week?