Lucite is a tough plastic, developed in the 1930s, that became popular for handbags in the 1950s.
The hard plastic could be made into a variety of exciting shapes and colours and in the optimistic 50s they were a popular choice and far more affordable than leather and fabric bags for middle class women.
Perfect examples with a good name attached can fetch well over £100, and I was once outbid on a bag with the handle missing on eBay which went for over £50. Of course, the more affordable ones probably also come with condition problems which make them unsuitable for every day use.
But never fear. Miss L Fire and What Katie Did are coming to the rescue.
Miss L Fire have been making the Lucite bags for a while. But What Katie Did are now stocking them online. They're not cheap, but they're cheaper than an original and far sturdier!
My favourites…….
Jitterbug £79.99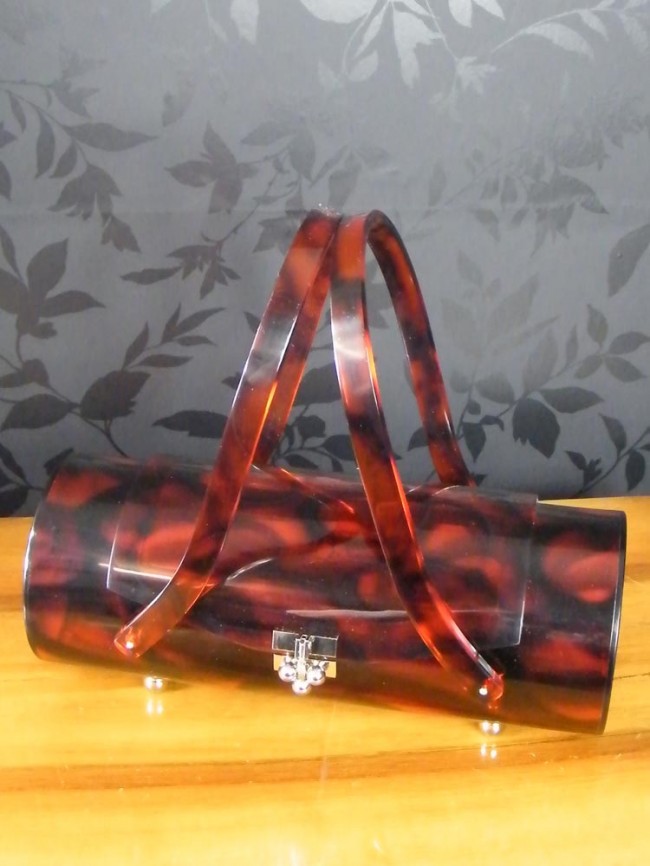 This one also comes in red, but I love the tortoiseshell. It's glamorous, but fun and I love the cylindrical shape and little feet.
Prom Date £79.99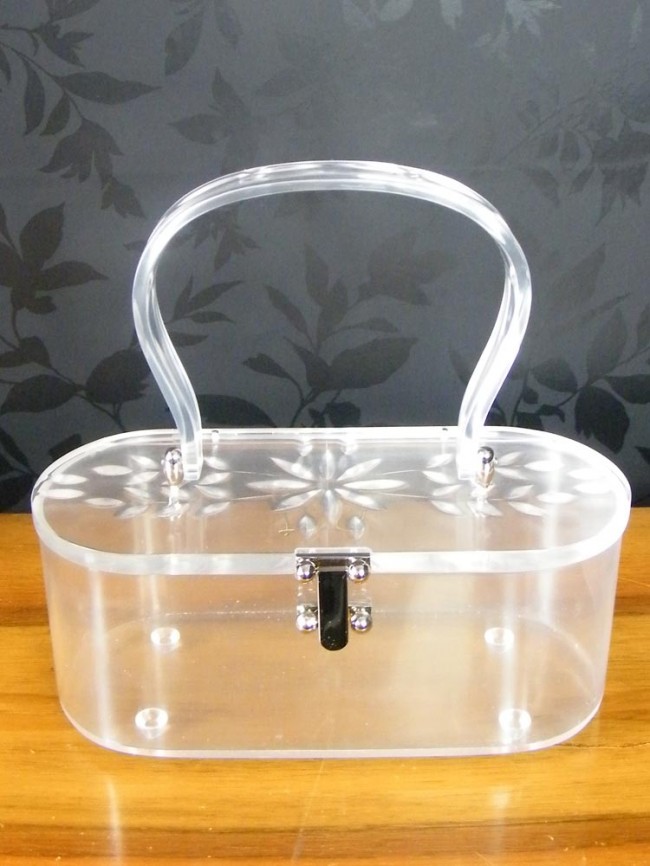 This one also comes in pink, but I love the clear version. Line it with a vintage silk scarf to hide the contents and match your bag to your outfit.
Be My Valentine £59.99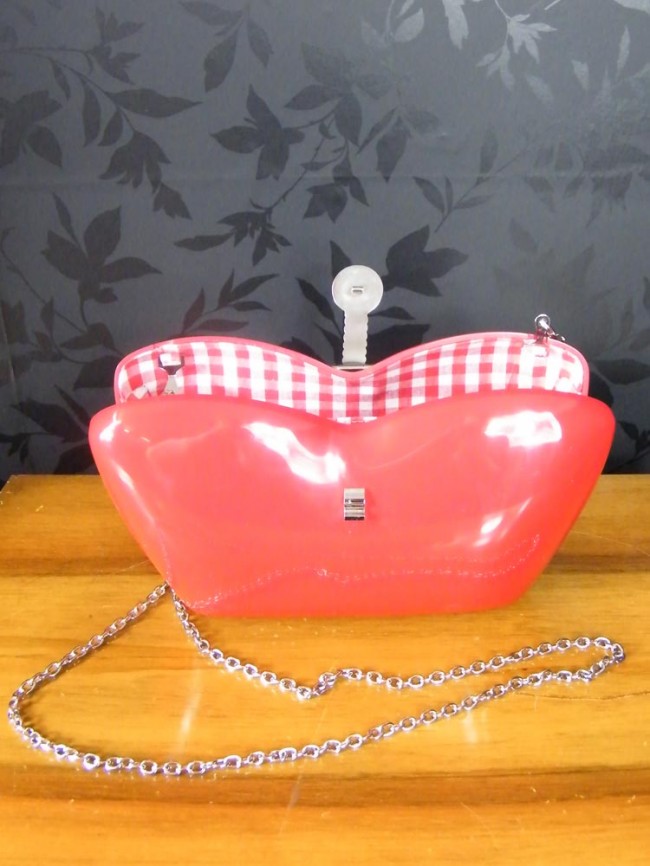 How cute is this?! Heart shaped red handbag, with removable chain shoulder strap and gingham lining. A perfect bag for summer.
Which is your favourite?