Look video!
I've been being asked for a tutorial for this 20s/30s inspired pin curl hair do for a very long time, at least since this post from Paris in 2011! When I had longer hair and did this style at the front I used to pin my hair under at the back into a faux bob (you can also wrap your hair under around a hair rat to create a faux bob). It's really easy, the trickiest bit is making sure the hair grips go under the hair at the top, but still hold the curl in place.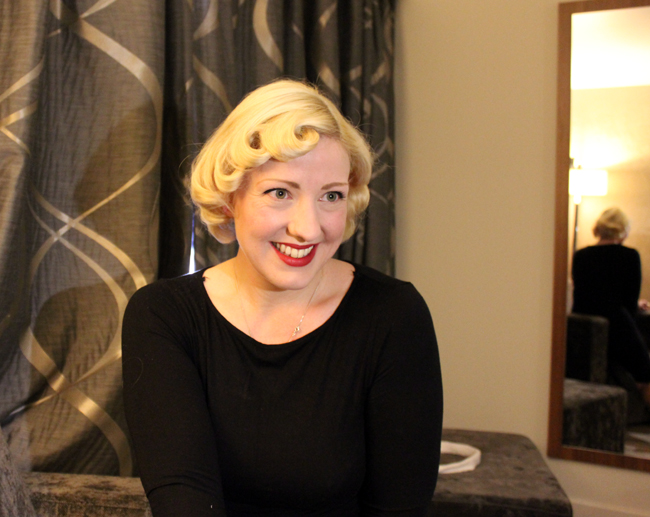 You can use slightly thinner sections of hair and smooth them with pomade for a neater, more polished look, or like I usually do, use larger sections for a looser, more casual look. I can't avoid the fact that The Great Gatsby is released this month (and very excited about it I am too!) I have planned to do a few more Gatsby inspired posts, but as coincidental start, this hair style would work very well for a Gatsby party, just add some drop earrings or a head band of some kind.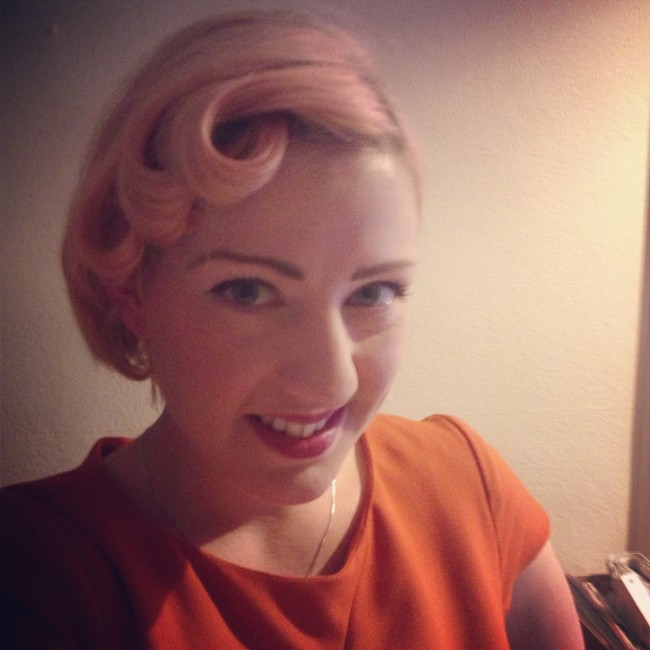 I haven't done a video tutorial since Summer 2011, I find it difficult to find a good place to film them where you can actually see what's going on and the editing can be time consuming, so I've not really had time to make one. I'm asked for them a lot, so I hope you enjoy this! If there's anything else you'd like to see that needs a video to do it justice then let me know in the comments and I'll try and get to it quicker this time!
So without further ado, here's my 30s hair tutorial video.