Cold enough for you yet?
Certain newspapers are full of dire warnings of the worst winter on record, a new ice age if you will. Apparently we can expect show up to our shoulders and we might as well invest in husky dogs to take us to work as a car. Except when you ask the Met office they look all mystified and deny all knowledge of any such weather phenomenon.
New ice age or not, it's winter, it will be cold, and I've been planning a winter coats post for weeks, then an email dropped through asking me to take a look at Littlewoods range of Women's Jackets. So I did, and today's post is about things to keep you warm from Littlewoods coats and jackets, there might be another winter coats post coming soon when I get round to it!
I love catalogue sites, they have such a huge range that you're bound to find something to your taste. The downside of that is spending hours trawling through page after page of padded knee length parkas to find that gorgeous, fitted 40s style coat. So, like the kind and generous person I am, I have done the the hard work for you and pulled out 5 of my favourite vintage inspired coats from the 394 available. There are other nice ones, but these are my favourites.
I absolutely love this jacket! That cape shoulder and curved hem have a very late 30s or early 40s feel. This would look great as a suit if you could get a pencil skirt to match, but if not it would look just as good over a dress, or with a pair of swing trousers in a toning colour. It's just crying out to be worn with gloves and a hat.
A fit and flare coat is a classic shape and this one works really well for a 1940s style with it's faux fur collar and peplum on the hips. Beware if you are bottom heavy, as that peplum definitely accentuates the hips, which is great, as long as that's the desired effect!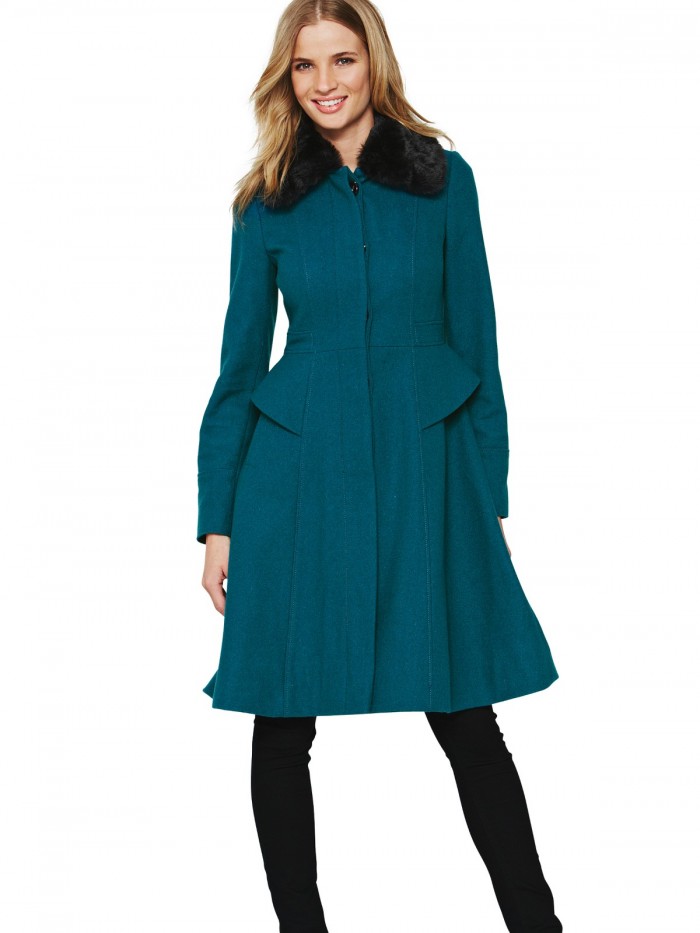 This reminds me very much of a boxy hip length 1940s faux fur jacket I have. My 1940s jacket has bigger, boxier shoulders, but if you wanted a little more of that look you could always sew some shoulder pads in. I really like the subtle leopard print on this too.

This is such a perfect coat for a ladylike 60s inspired look. It's a gorgeous boucle material, not something you see often, with cute gold buttons. Very Jackie O. I'd keep it away from mud and remember not to lean against walls though….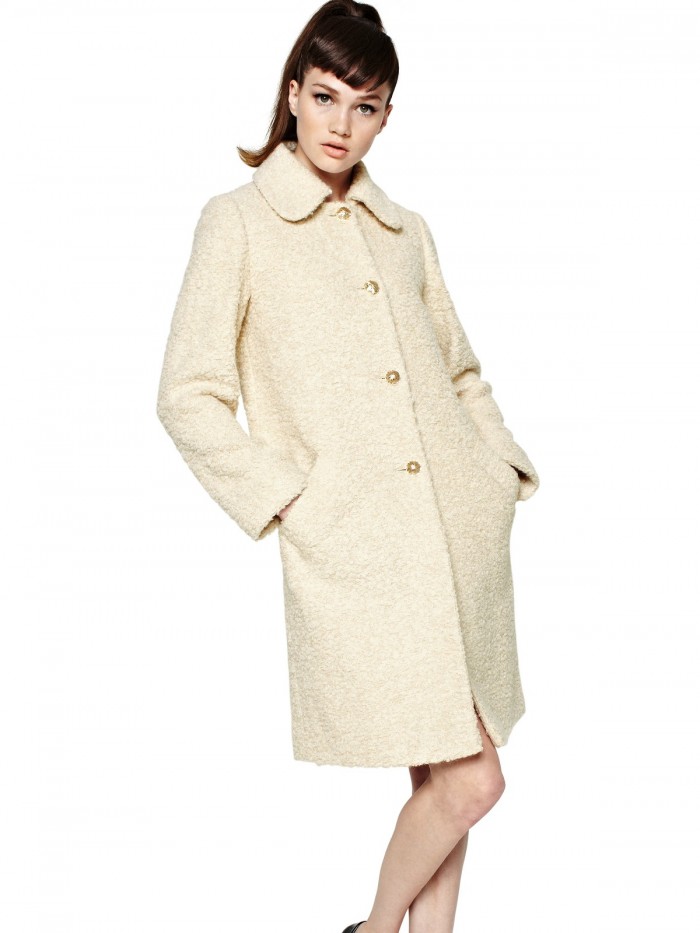 Finally, up at the top end of the scale is this gorgeous wool coat. For a quality winter coat this isn't an outrageous price, but dry cleaning costs on such a pale colour might be an issue. Still, the fit and flare style and peter pan collar means this coat works for vintage styles from the 1940s up to the 1960s, but is classic enough not to look out of place if you're having a jeans day.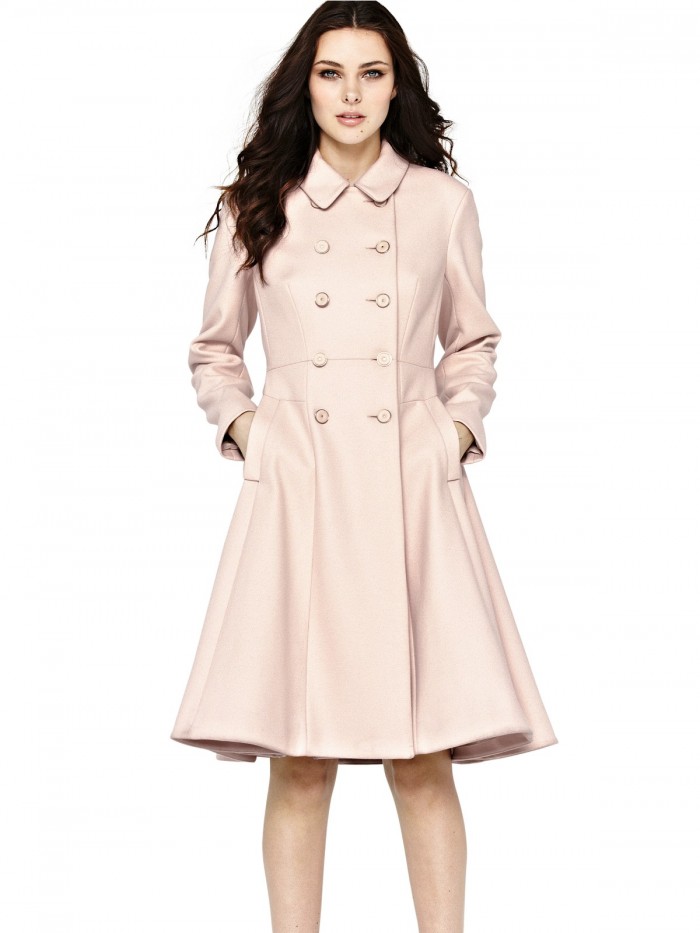 Are you buying a new winter coat this year, or is last years still doing it's job?
This post is produced in collaboration with Littlewoods.
Related