Well, so far we've done ok with Summer.
A few rainy days, but generally lovely sunshine, which means summer frocks galore! Hurrah!
One of the things I spend a lot of time doing for All the Dresses, is, er, looking at dresses. So just in case you missed any this Summer I thought I'd do a quick round up of a few of my vintage inspired favourites in the hope of many more sunny days to come!
I don't often look on Anthropologie, I don't know why, it's just one of those brands that slips my mind when I'm hunting.
The other day I DID stop by though, and found this gorgeous pleated floral dress. The back has cute cut out details and it just looks like it needs to be picnicking in a field with an orangey late summer days filter on it!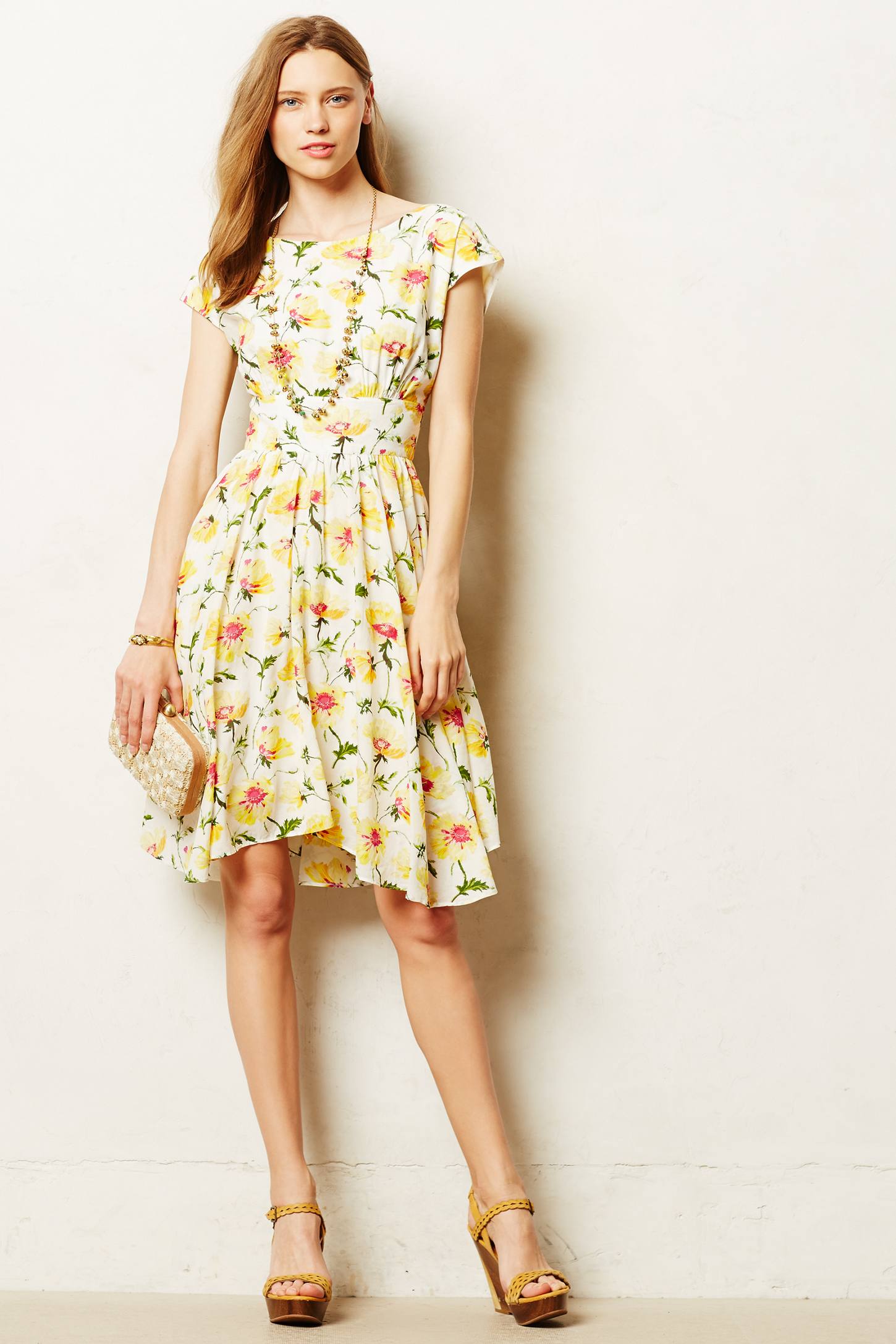 ASOS, by contrast, is a site I DO look at a lot! Though I don't get to buy as often as I'd like.
They always seem to have divine midi dresses, just at the point where I have no money, that are sold out by the time I do. *sigh* This one, however, is still in stock. I have my eye on it…..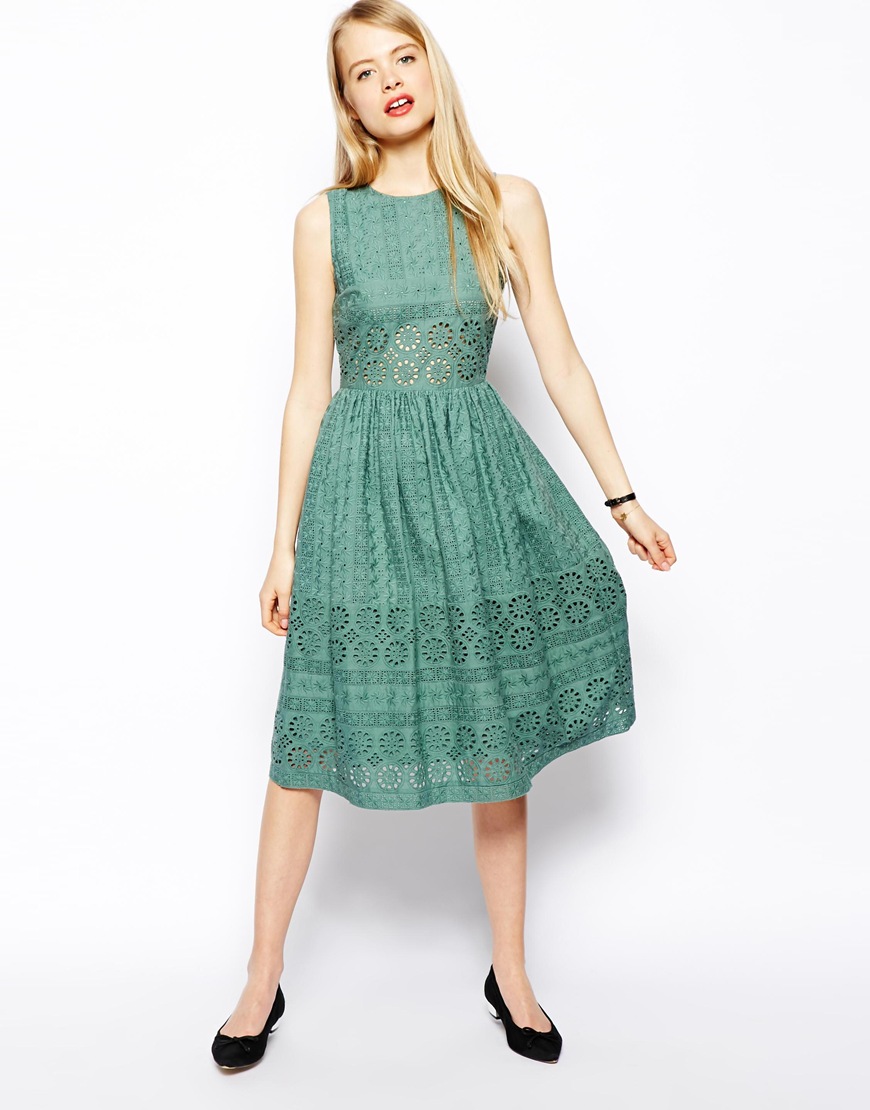 Thanks to Debenhams I actually have this dress (I'll show you soon!), but they have limited sizes remaining. There are more on the Oasis website.
It's denim, but light and cool for Summer, and has a great mix of 50s and 80s style going on.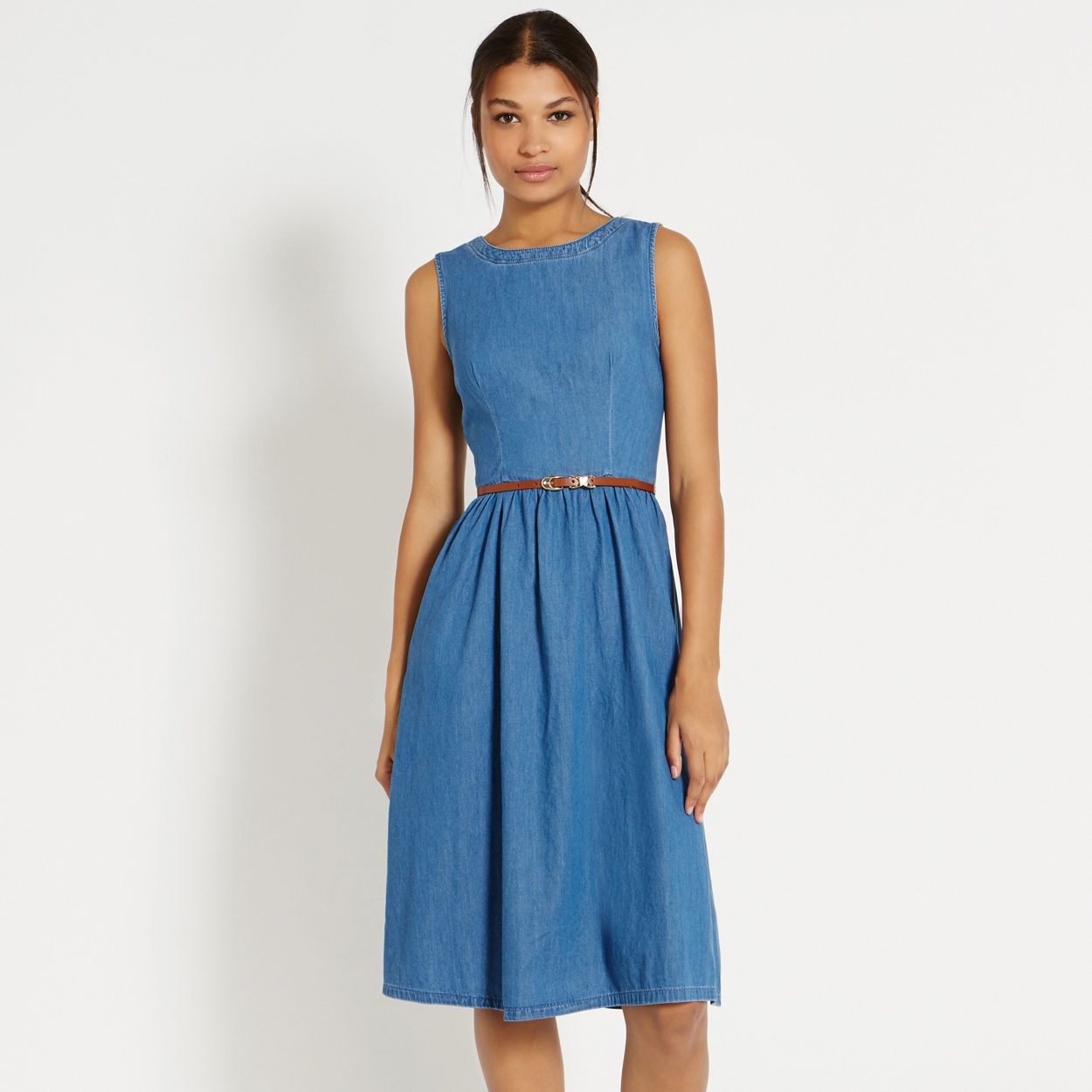 PINEAPPLES! I am in love with this dress, though it's sold out in my size right now I am keeping an eye on it, Summers not over yet!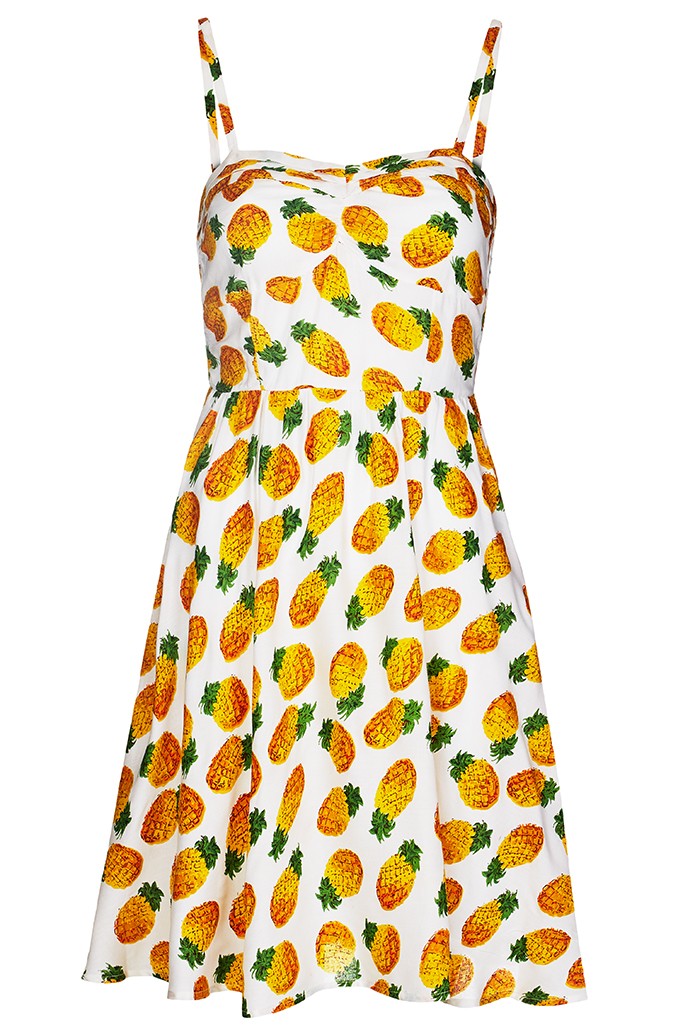 A bit of a change of pace for Summer, I think this is one for the bad girls to wear with lots of red lipstick and cat eye shades!
Last, but not least, oh definitely not least, this dress has ice lollies on it. I do love an ice lolly dress!
Note I say ice lollies, not popsicles. Modcloth are American, so I will let them off, but they do ship to the UK.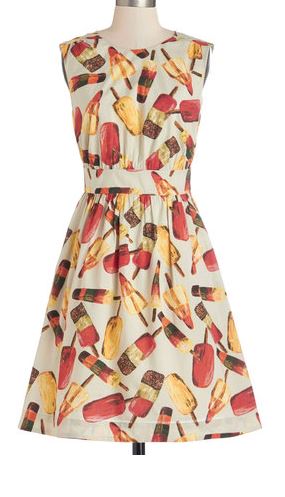 Related