At the end of last week I was browsing ASOS looking for dresses.
This is not a surprise, I do this a lot, I can never afford to buy any of them, so mostly I just look and dream. But last week I fell totally in love with a tropical novelty print, and it was reduced and there was actually money in my account, so I bought it.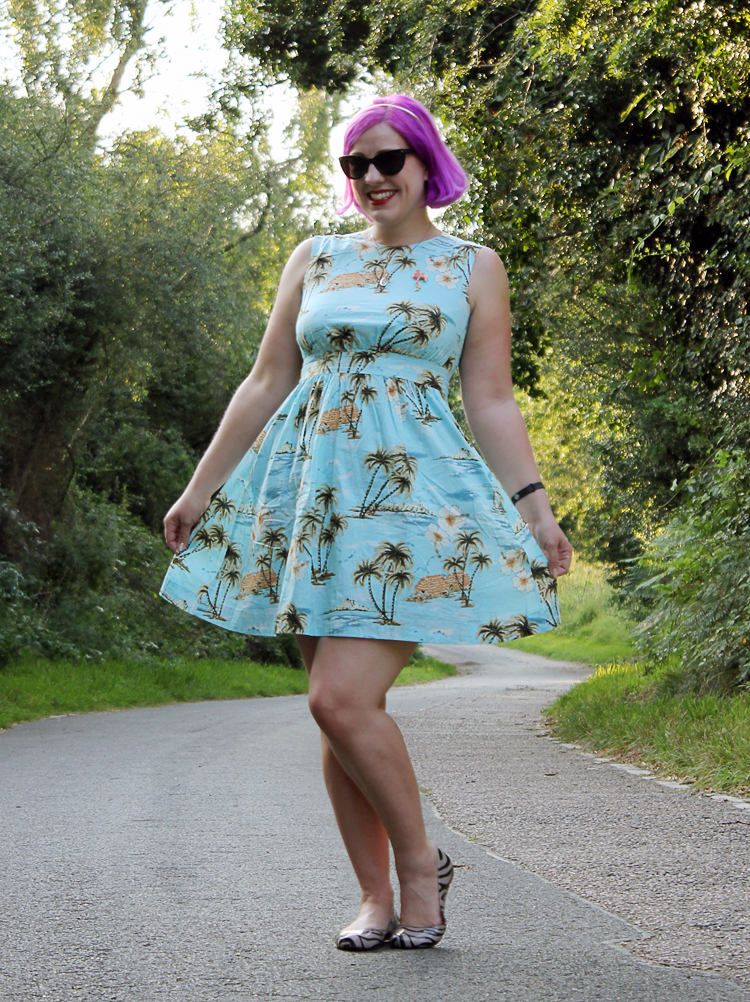 ♥ Tropical print dress – Emily & Fin @ASOS ♥ Shoes – Mel by Melissa♥
♥Sunglasses – Derek Cardigan* ♥ Flamingo Brooch – Vintage*♥
When it arrived it was very different from what I was expecting. The "fitted waist" was actually an empire line, sitting just under my boobs, not a style that really suits me, especially combined with a high neck. It was also VERY short, on the model it looks just above her knees, on me it falls mid thigh, which is far shorter than any other dress I own!
Despite this, I'm just in love with that print and I think I can kind of make it work!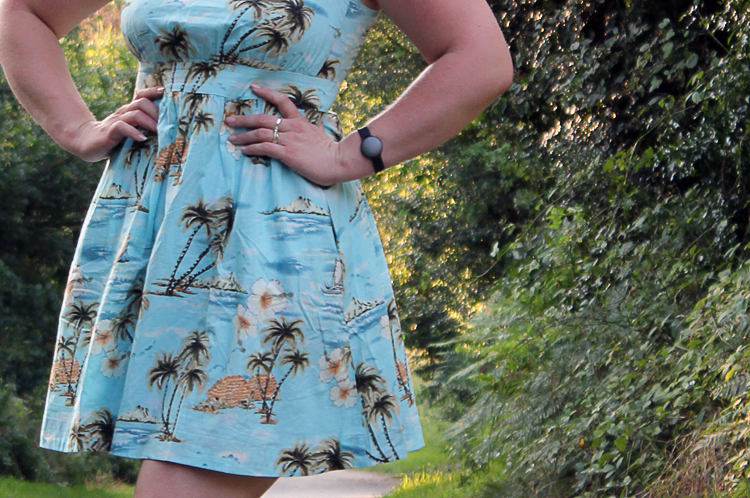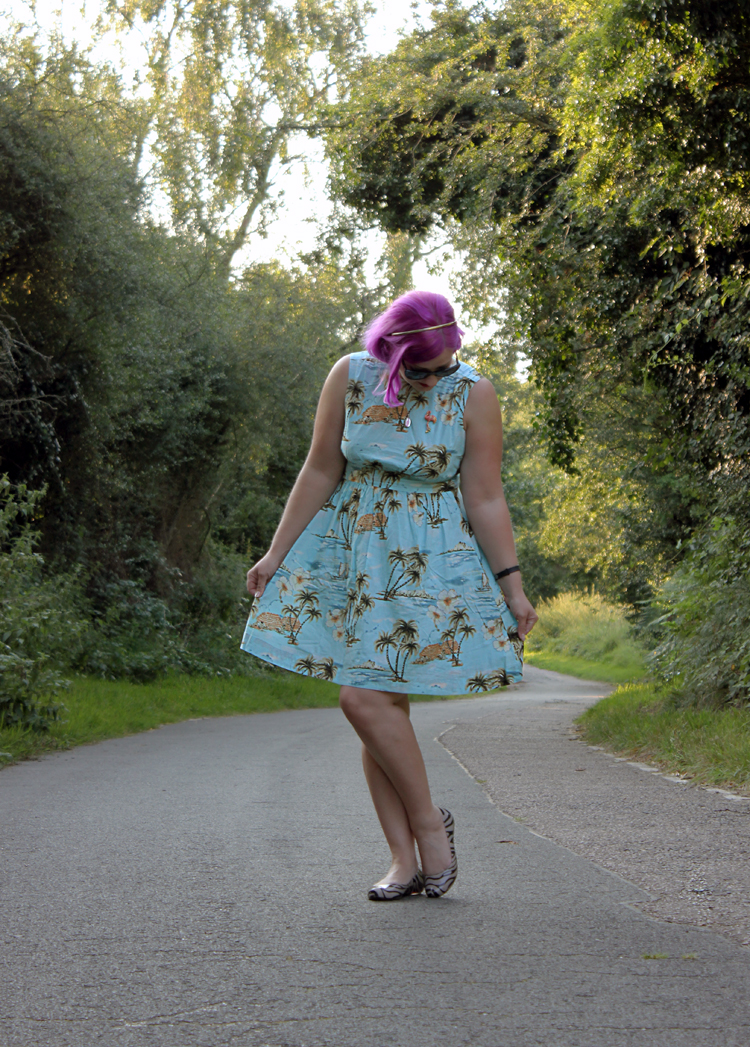 I'd prefer to wear it with heels, but this sprained ankle is taking an age to heal, so flats it is, besides, I was only off for a picnic in the park. Only Fashion Bloggers think trying to teeter across grass and up hills in heels is a perfectly normal thing to do.
I did add my flamingo brooch as a perfect tropical accompaniment though!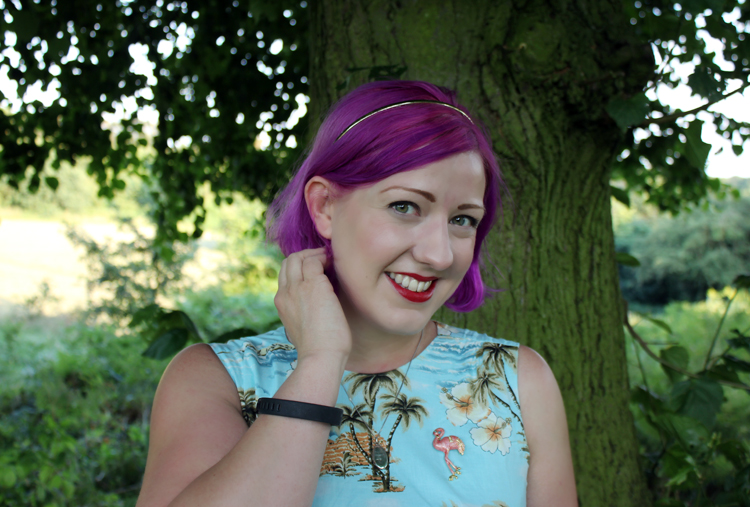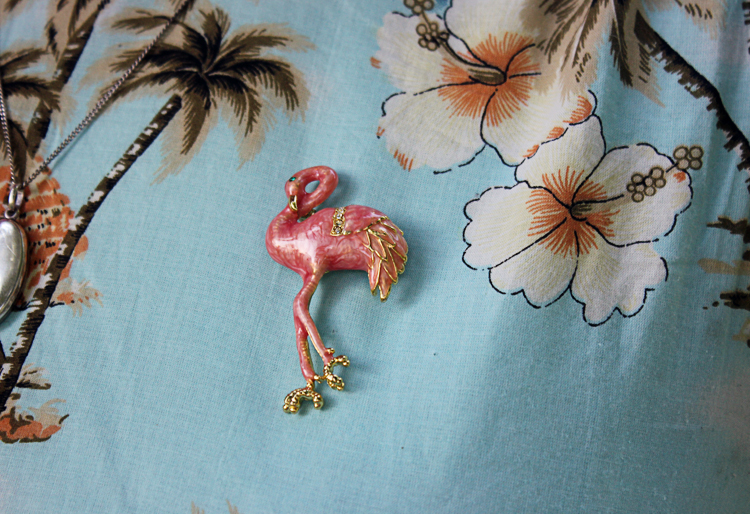 By picnic, I do of course mean, "fizzy wine". There was food as well, I promise, but it's not a picnic without fizzy wine, surely?