The way everyone talks about it you'd think contouring had only just been invented.
In reality, of course magazines have been advising you to use darker shades under your cheekbones and highlighter on top for a gazillion billion years. What does seem to be fairly new, at least to the average consumer, is this extreme contouring using concealers and creams.
You'll be pleased to know I'm far too lazy to be faffing around with all that lark and mostly I'm happy with a swirl of pink blusher on the apples of my cheeks.
The other day, however, I was treating myself to a wander round Boots (I know how to live) and spotted the Seventeen Define and Conquer Contour Kit on the shelf and thought "hey, why not?".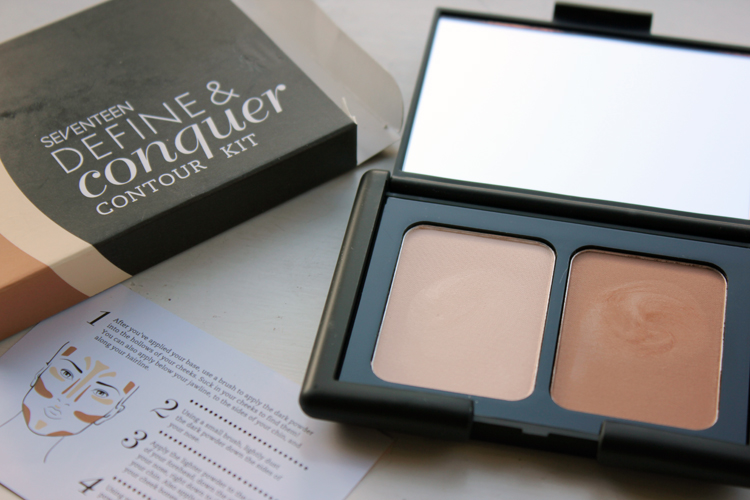 The kit is the basics of what you need for contouring. 2 matte powders in a lighter shade and a darker shade, plus a handy cheat sheet to tell you where to put it.
First time I tried it I also tried contouring my nose and looked like I needed a good wash, so I decided to stick with just my cheekbones.
To do contouring properly you will probably need more than this kit. The pale powder isn't really enough of a highlight for cheekbones and you could do with something with a little shimmer. You might also want to use a regular blusher to bring it all together.
So, here is my face with just foundation, concealer under my eyes, eyeliner, eyebrows and lipstick.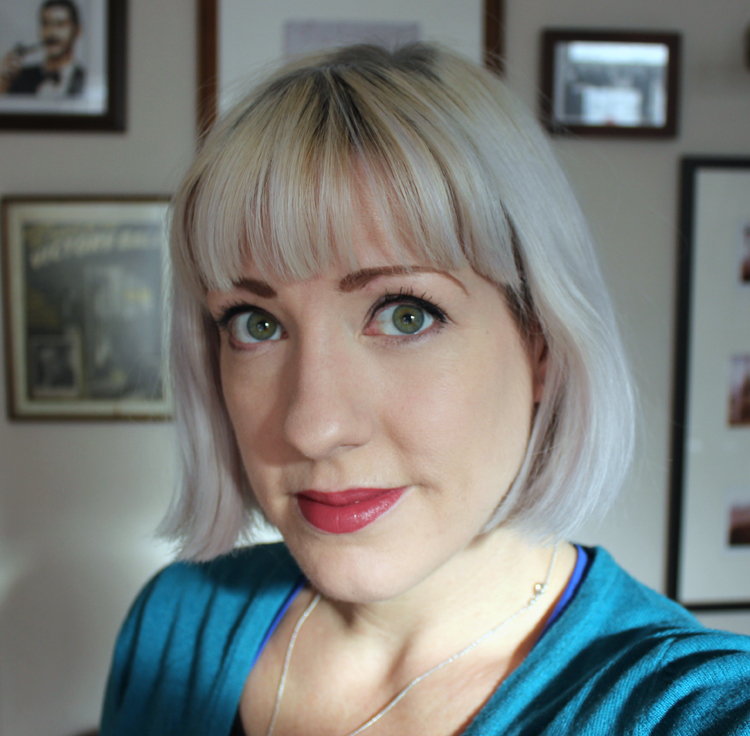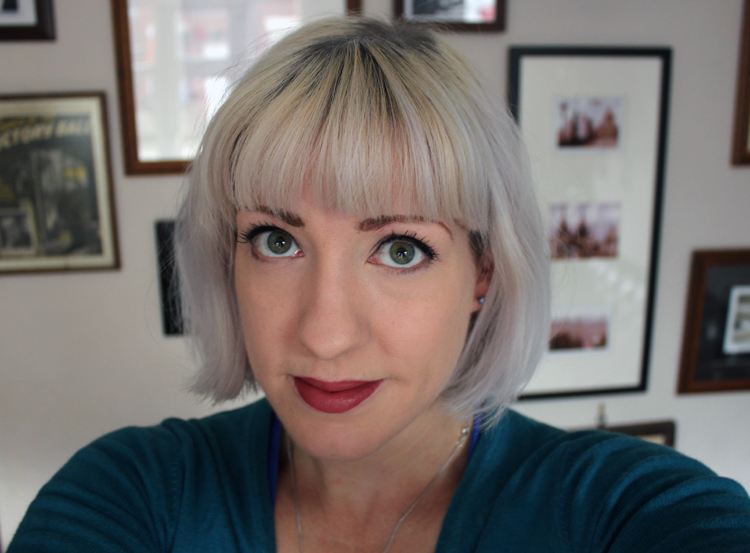 I started by using the lighter powder along the top of my cheekbones and under my eyes (lightly) to set my concealer. I can't really see any discernable difference after using it to be honest, it's just not highlighty enough, but you don't really want too much shimmer under your eyes anyway.
I then used a contour brush to put the darker shade under my cheekbones. It looked scarily stripy and very 80s. I also brushed a little under my jawline.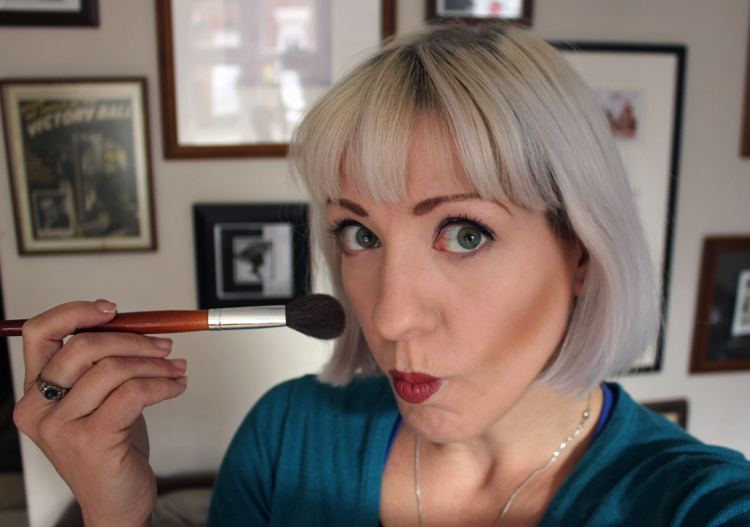 Next job was to blend it all together a bit, which is where I used my own products. I watched a couple of You Tube tutorials (not many as I'm very impatient) and they used blusher between the dark and light powders, directly on the cheekbones, to blend it together. Again, this was applied in a stripe, rather than on the apples of the cheeks.
I don't have a proper shimmery highlighter, but I also dotted a little of my Bourjois Poudre de Riz along the top of my cheekbone as it has more shine than the powder in the kit.
The finished result, from a total contouring amateur.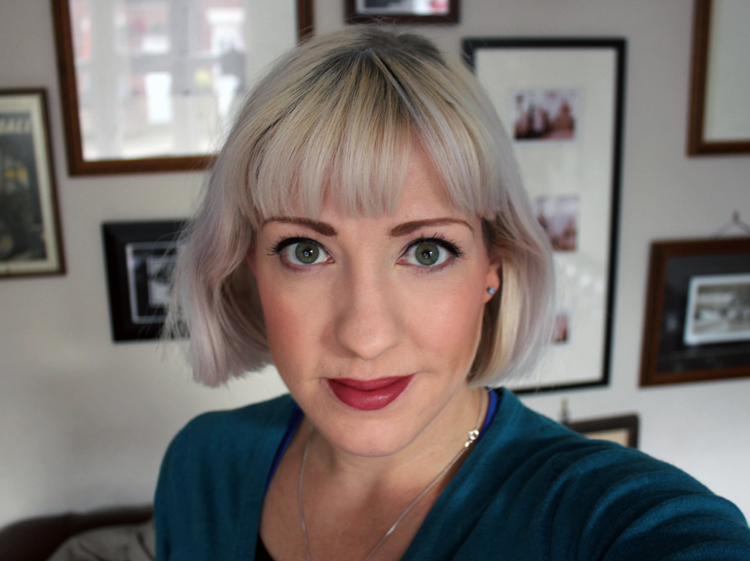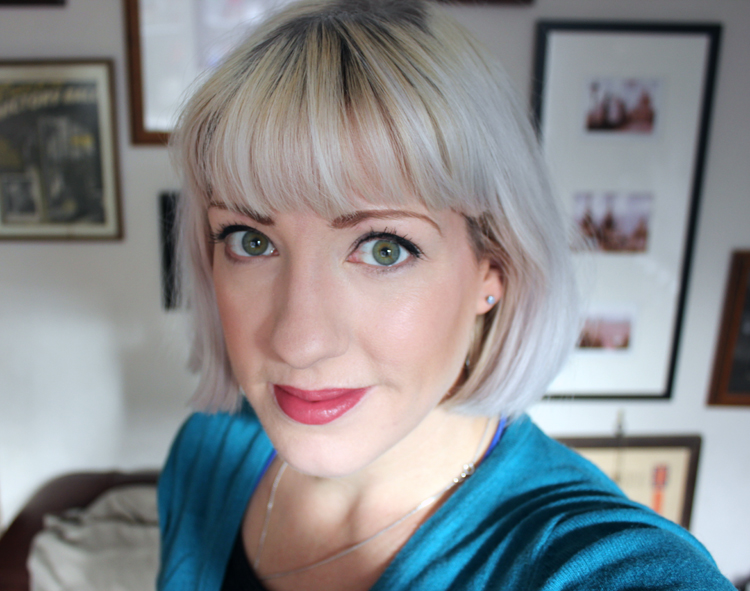 It definitely makes my cheekbones look more defined, but I do feel like I'm wearing a lot of make up. It's a technique I think I shall keep in my make-up arsenal for special occasions, rather than popping to the shops. Overall, though, I'm impressed and more sold on contouring than I was when I was when I first read about it in Just 17 when I was a teenager.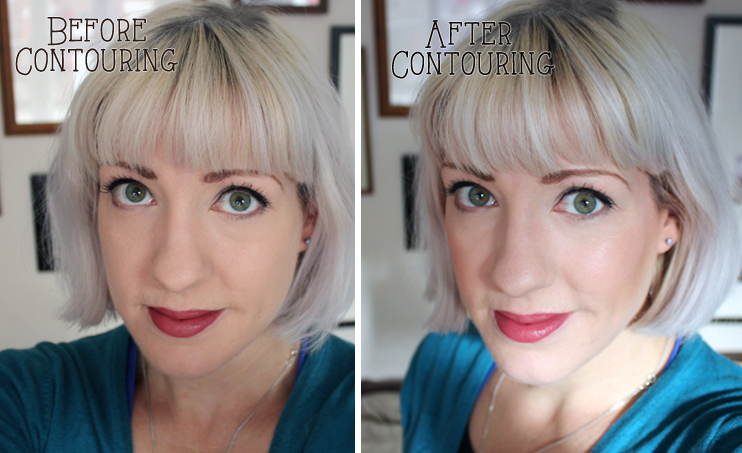 You obviously don't need to buy a special contouring kit to do this, just matte powders, but the advantage of this is that everything is there in one kit. For just £5.99 the Seventeen Define and Conquer Contour Kit is excellent value as well, and really worth a try if you'd like to dip your toes into the murky world of contouring and razor sharp cheekbones!
You can get the kit online at Boots.com.