I can safely say the weather this weekend has been somewhat "blustery".
If there's one thing blustery weather is not good for it is nice, sleek, hair. Fortunately I have 2 cunning ways of counteracting the hair destroying evil that is a blustery day, one is a headscarf, and the other is a beret. Being flat to your head berets aren't at as much risk of being whisked away as a regular hat, and they have the added advantage of covering up terrible roots, if, just for example, it is the day before you have a hairdressers appointment and you are feeling horribly patchy.
Which is why, I picked a fetching red beret to pop out for a nice Sunday lunch yesterday afternoon.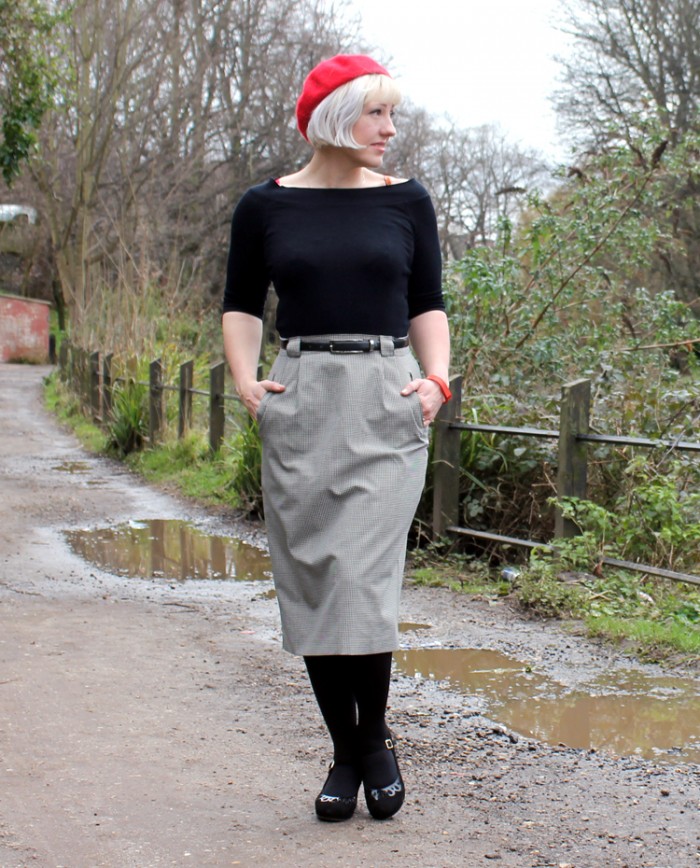 It was blustery enough that the wind did have a few experimental swipes at my beret, but I was more than a match for it and batted it away with the speedy application of a hand to the head and a girly shriek.
I have to confess that this is one of those moments when I let being a blogger dictate my wardrobe.
I've been pinning a lot of chic, slightly Parisian looking outfits featuring berets and breton stripes onto my Pinterest lately. I pulled out the red beret and thought "Hey, I could wear this with a casual breton striped t-shirt and a black pencil skirt and I would look JUST like all my amazing Pinterest pins. I could take outfit photos and then I could blog about how my Pinterest board had inspired my outfit".
Then I remembered that 2 weeks ago I had posted this outfit, and that what was in my head was exactly the same, but with shorter sleeves and a beret. Then I wondered whether my Pinterest pins had inspired my outfit, or had my outfit inspired my pins? Then it all got a bit Chicken and Egg and I decided to wear an entirely different pencil skirt and top with my beret, specifically so it was different to the last outfit I posted that featured a pencil skirt.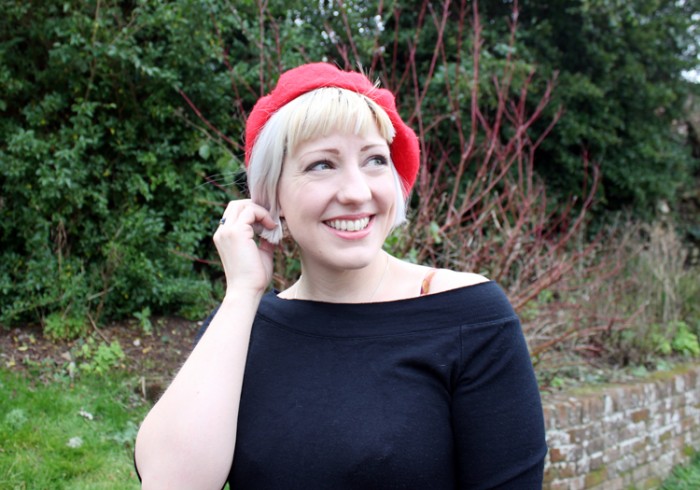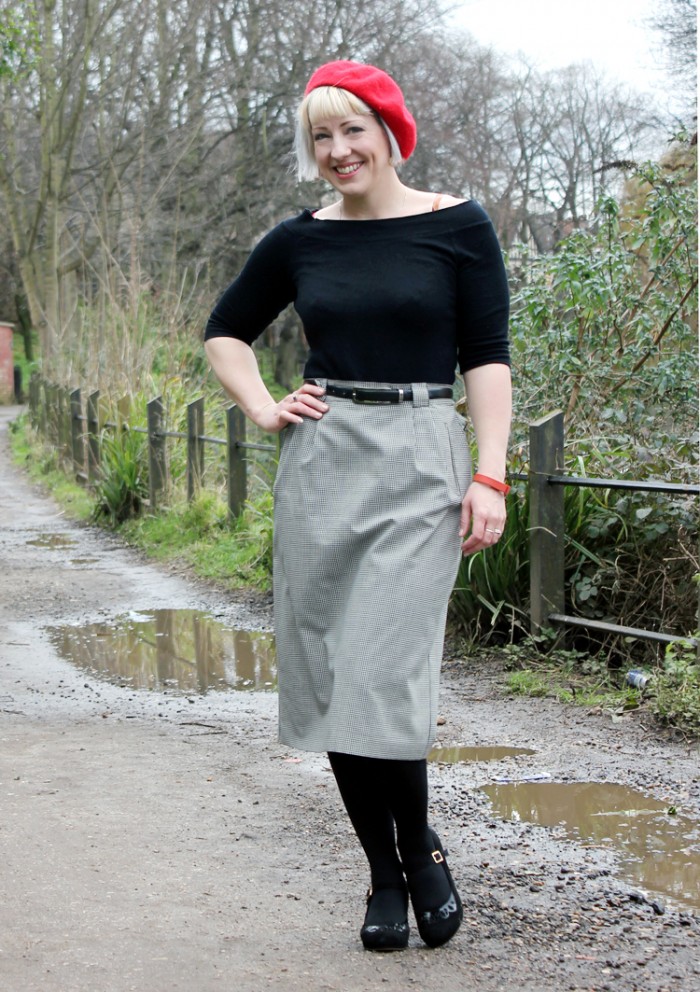 This particular pencil skirt is a vintage one with a tiny dogtooth check and in style is the twin of the green skirt I wore at Christmas, with belt loops, pockets and pleats at the hip that mean it fits a little wider. Much like the green skirt I wore at Christmas it is also just verging on too big at the moment, so sometimes sits a little oddly, but it is comfortable and has pockets so I can't bring myself to get rid of it.
The bardot neck jumper came from Zara and I've had it about 10 years, which is long enough for bardot necklines to have gone out of favour and come back in again.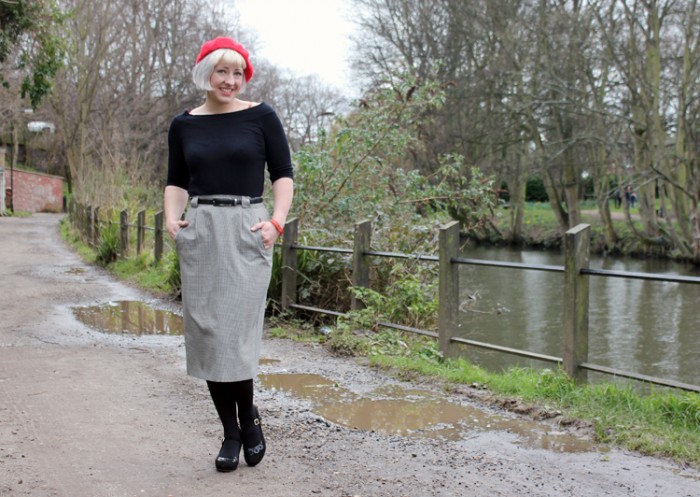 And that, is the story of how I almost let Pinterest influence my outfit choices, before realising how my outfit choices had already influenced Pinterest.
♥ Beret – eBay ♥ Jumper – Zara ♥ Skirt – Vintage ♥ Shoes – Clarks* ♥
Similar: