So, maybe I did need a "12 days of Halloween" outfit series after all.
I wore the skull print dress out to the beer festival last week, and I wore my top with the skull cut out on the back to the gym this morning.
But today I have totally realised I still have a weird amount of Halloween accessories I haven't had chance to wear yet. So I need to try and wear them all in one day.
The Halloween nail stickers were fairly simple.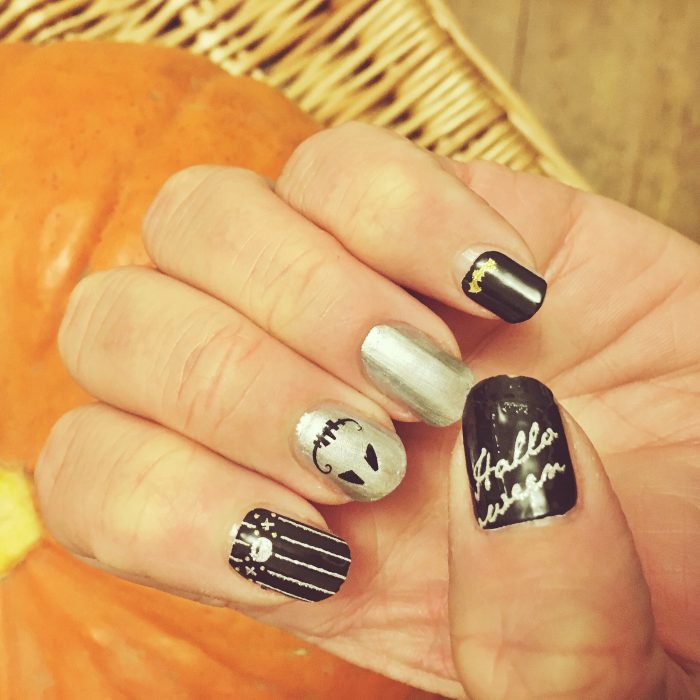 The Halloween eyeliner stickers were less easy. They look cool, but opening my eyes is an issue, so there's a high chance they won't make it through the day. Or the next hour.
Also, I did have a witch on the other side, but I'd managed to lose her head before I even took photos.
In my hair it had to be the Janine Basil sparkly bones headband. But oh, I also had the amazing skeleton hand and pumpkin hair clip from Bad Kitty, fortunately that makes a great Halloween corsage, alongside my PinPin Finds Pumpkin necklace.
And that, is how you wear all your Halloween accessories at once and make a resolution to stop buying themed clothing and accessories. Maybe.
In other Halloween news. We carved pumpkins and I have a great recipe for Pumpkin pasta coming on Friday to use up your pumpkin innards. In the mean time, if you're carving pumpkins tonight then make pumpkin puree out of the flesh from the inside (not the stringy seedy bit) scrape and carve some of the flesh from the inside to make your pumpkin a bit thinner, then pop it on a baking tray in the oven to roast for 20-30 minutes before blitzing it up with a stick blender (this works better than a regular blender as it all sticks to the side of the jug!). It'll keep for a few days in the fridge, or you can freeze it to use later.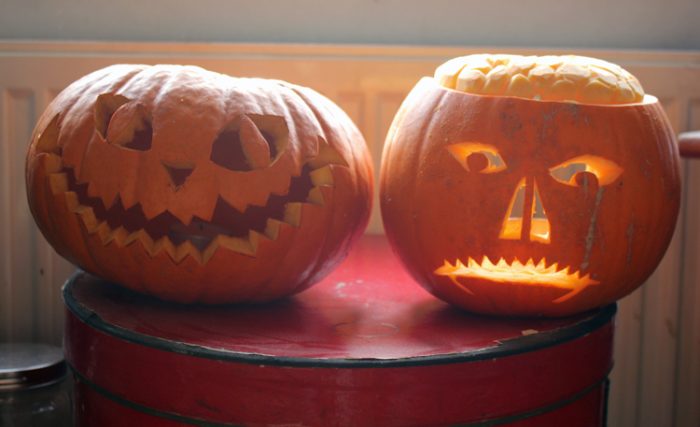 Happy Halloween!