Aloha!
Well, it's June tomorrow, which will no doubt immediately herald an end to the tropical temperatures that we've been having, at least where I am, over the last few weeks.
Still, I'm sure they'll be back later on in the year, so I've been fantasy shopping for tropical prints. Seeing as I can't afford a tropical holiday, dressing up in a tropical midi dress for a picnic in the park will just have to do.
Depending on how you wear them tropical prints can have a bit of a 1940s Hawaiian vibe, or think hot Summer 70s nights at Studio 54 with hoop earrings and bronzed skin. Palm prints are also a hot trend right now, which means the high street shops are full of them.
Today I've picked out 8 tropical midi dresses from repro brands and the high street with a bit of a vintage vibe to keep me going over the summer.
Oooh, this is lovely, and there are a few other tropical midi dress prints kicking around on the Oasis site too. Wear it with bamboo jewellery and wedges for a 40s feel.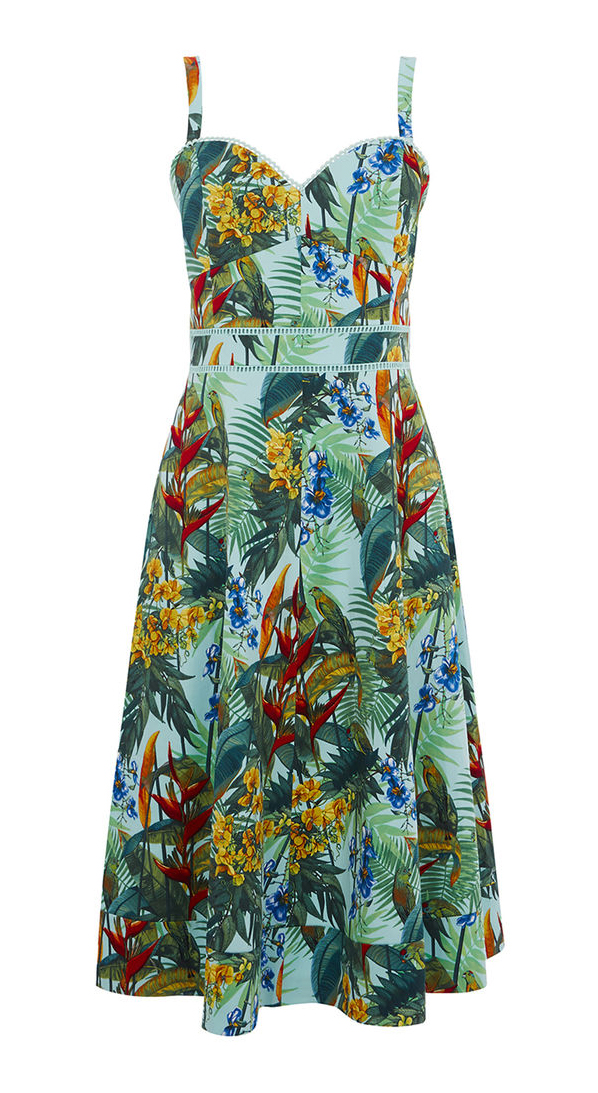 I love every single one of the Collectif dresses I own, and this style and print is perfect for hot Summer nights.
The print on this is a pretty pale pastel. A tropical print for those who don't like hot tropical colours.
This is pricier than anything I would normally look at, but I love that parrot print so much that I'm wondering what body parts I can sell. No one needs TWO kidneys, right?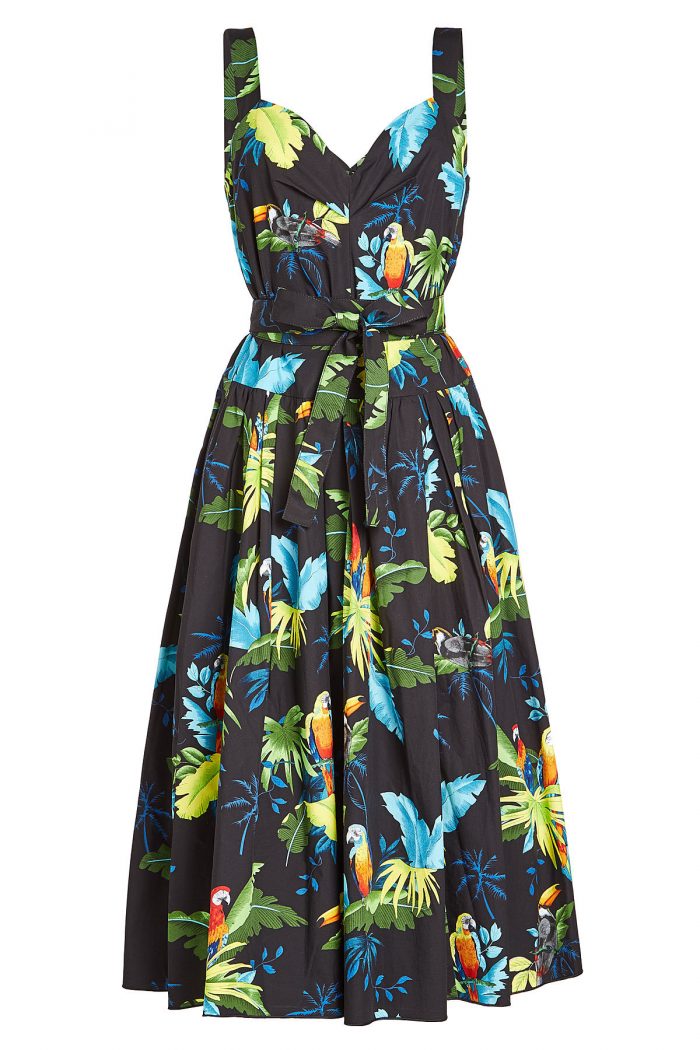 I have a couple of these shirt style dresses from Love Ur Look and they are pretty and practical. This one has that adorable pink and blue hibiscus print that longs to be accessorised with flowers in your hair and a drink served in a coconut.
The Pretty Dress Company is my go to website if I'm looking for something pretty and flattering. I'm still day dreaming about their gingham Priscilla dress, someday it will be mine. This Hawaiian print pencil dress with cut out middle is pretty hot for summer too. I'd definitely take the styling a lot less low key than the model with hair flowers and cork wedges!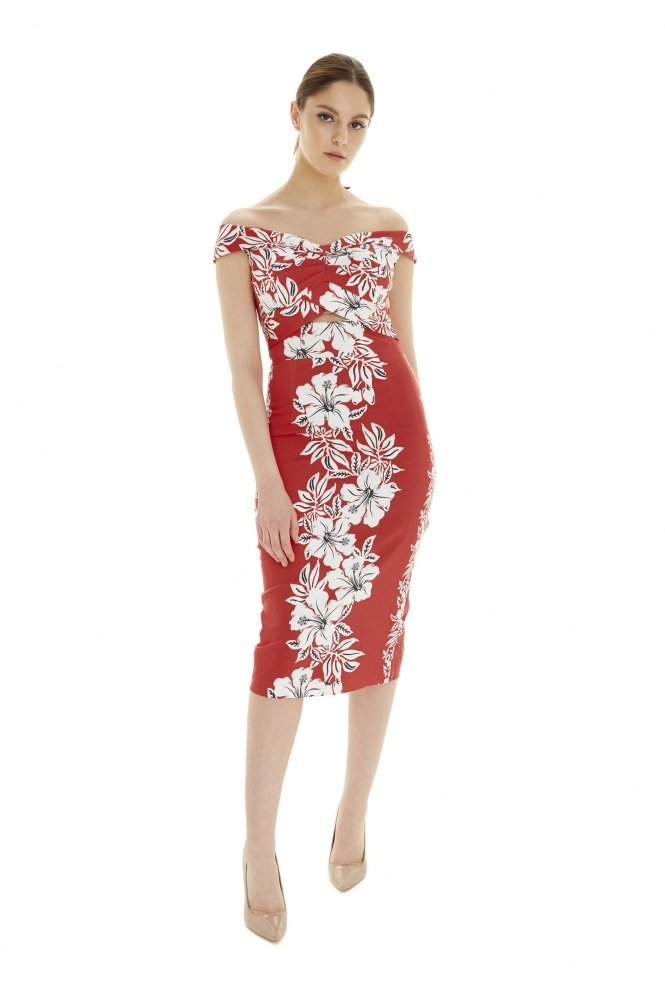 Another pencil style dress for those who like their summer frocks slinky!
I love that bardot neckline.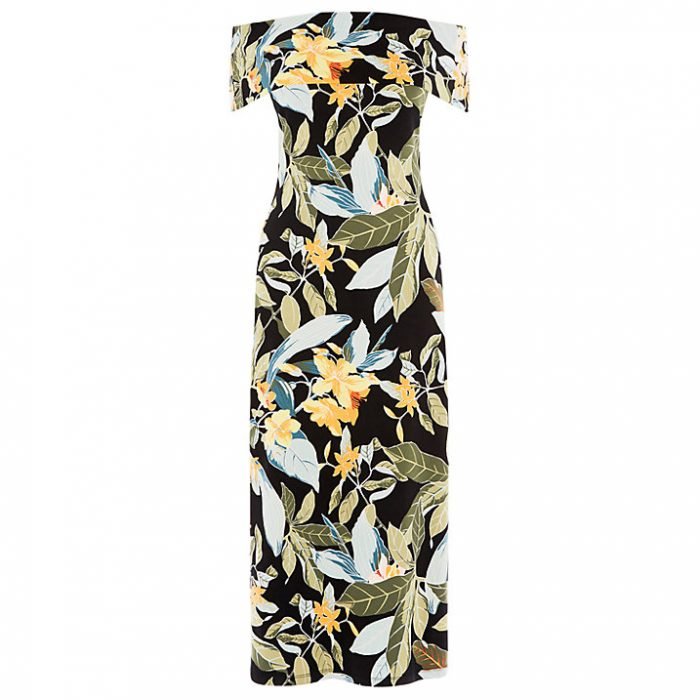 Lastly, this might not be a tropical palm or floral print, but it does feature tropical fish, so I just couldn't resist including it!