Recently I've been back on the hunt for a new powder
I had been using the Besame Violet Brightening Powder, but What Katie Did have discontinued the range and I was having difficulty finding somewhere else to buy it for a reasonable price. Then, when I was trawling the aisles of Boots, the packaging of a little pot caught my eye, because as we all know, it's all about the packaging. It was Bourjois java rice powder.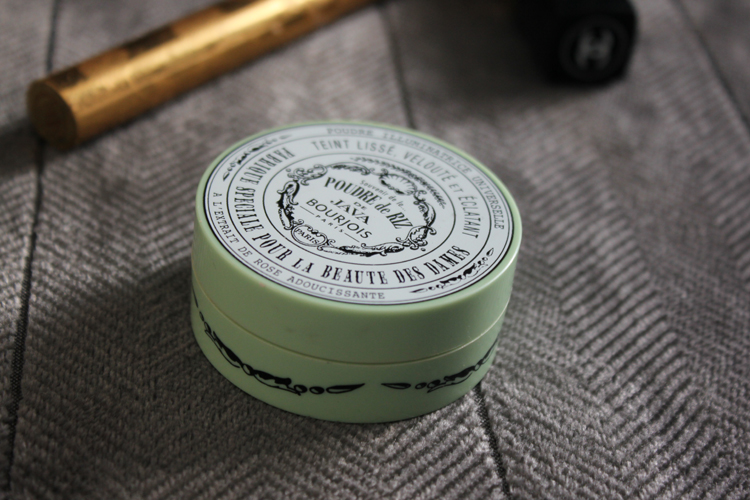 Bourjois Poudre de Riz de Java is a loose powder that is a reinvention of one of their most popular products from 1879.  The original Bourjois java rice powder was designed to lighten skin and leave it silky-soft. It was hugely popular all over the world and in 1897 they sold 2 million boxes worldwide, with product information translated into 5 languages.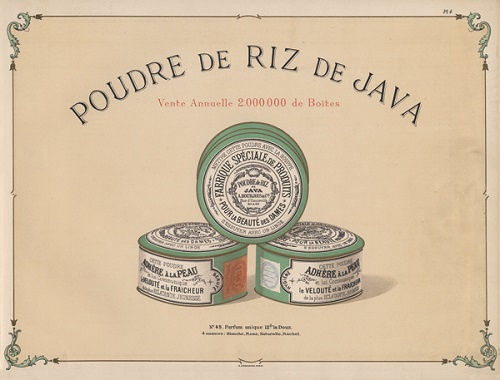 The new packaging has the same label as the original, which was first drew me to it, but the modern reinterpretation is in a plastic pot, rather than cardboard and the product inside is reformulated using modern technology.
These days Bourjois java rice powder promises to "light up and smooth the complexion in one step". In the shop I was a little concerned by how sparkly the powder looked to use as a setting powder, but I decided to give it a go anyway. Yes, because it had a pretty pot, I'm that shallow, deal with it.
The powder is light and smells divine, of roses, I believe. It's also very easy to get out of the pot. It has a twisting cover over a plastic lid with holes in, and you can just tap a little into the lid to use.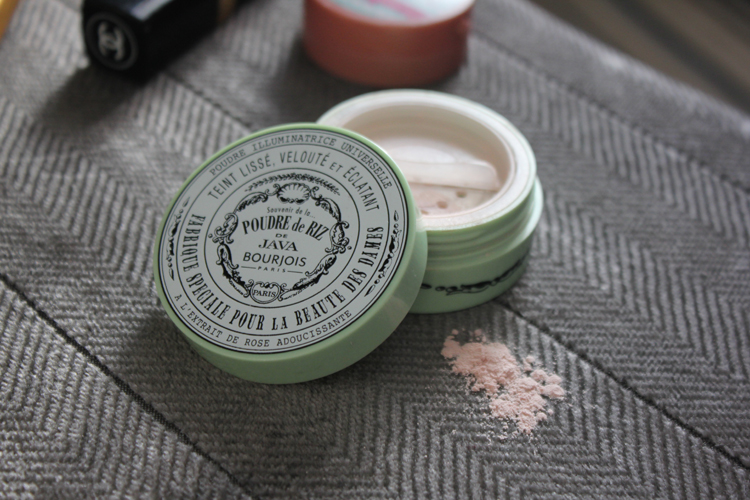 I use it as a setting powder, using a large fluffy brush rather than a puff, and I haven't noticed it making my skin particularly sparkly. I think it brightens my skin and makes it look luminous, without being shiny, which is a nice effect. It's not super matte, so if you like that look it's not for you. Personally I've found if I use too much matte face powder I just look caked and something a little more luminous suits me better. Also, I'm not 18 anymore the luminous effect of this powder is far more flattering to the fine lines around my eyes!
I tried to get a picture of the powder on my hand, to show you the effect, but it's pretty difficult to get a good one, sorry! This is quite a thick layer tapped onto my hand and then smoothed in with my finger, you can see a couple of sparkly areas, and you can also see the powder has a slight lightening effect, but is essentially translucent and not as pale as it looks in the pot.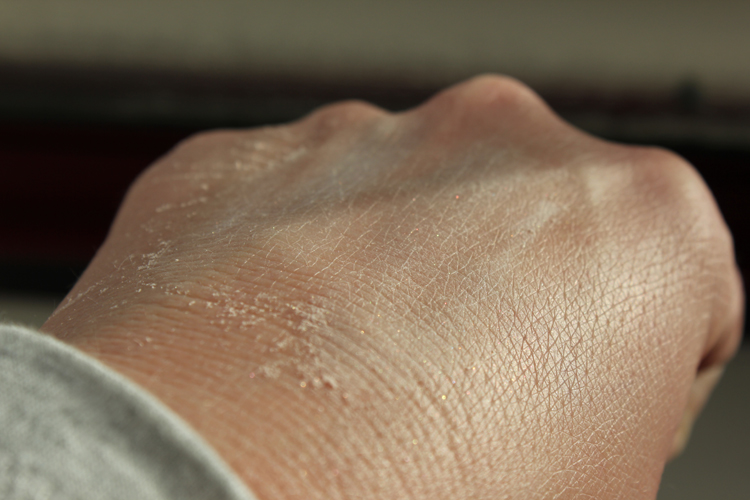 I have read that this powder is a limited edition for Bourjois 150th Anniversary, so I might need to stockpile a few pots just in case it gets discontinued!
Bourjois Poudre de Riz de Java costs £9.99 and you can buy it here at Boots Online
Related