Back when I started this blog I'd never read a blog in my life.
In fact, until the day I started it I didn't really know what a blog was. It was 2008 and blogs had just never really entered my sphere of reference before. Then I went unexpectedly self-employed and while looking for ways to promote my eBay shop I found someone suggesting that blogging was a good way to get yourself out there.
I've never been one to hang about and actually PLAN anything, so with about 10 minutes research I had set up a blogger account and published my first blog post.
Since that fateful day, I've gone from my 20s into my 30s and skating perilously fast towards my 40s. My life, style and passions have changed over time, and my blog has changed with me. It's a bit of a living record of all the versions of me I've been in the last 9 years.
As I have changed, so have the blogs I read regularly. Many of the style bloggers I followed avidly back in the old days are either defunct (The Coveted), no longer updated at all (Dramatis Personae), or updated far less often (Diary of a Vintage Girl).
So today I thought I'd share 6 of my current favourite style bloggers that are still out there, making me shop, inspiring my outfits and making me wish my own photography was a darn sight better. Maybe some of these are already favourites of yours (after me, obvs), or maybe you'll find a new (second) favourite blogger!
(I hope none of you mind me using your photos, if you do please just let me know!)
CiCi Marie has a super cute vintage inspired style. She frequently has me lusting over novelty prints and has a collection of shoes and handbags that makes me green with envy.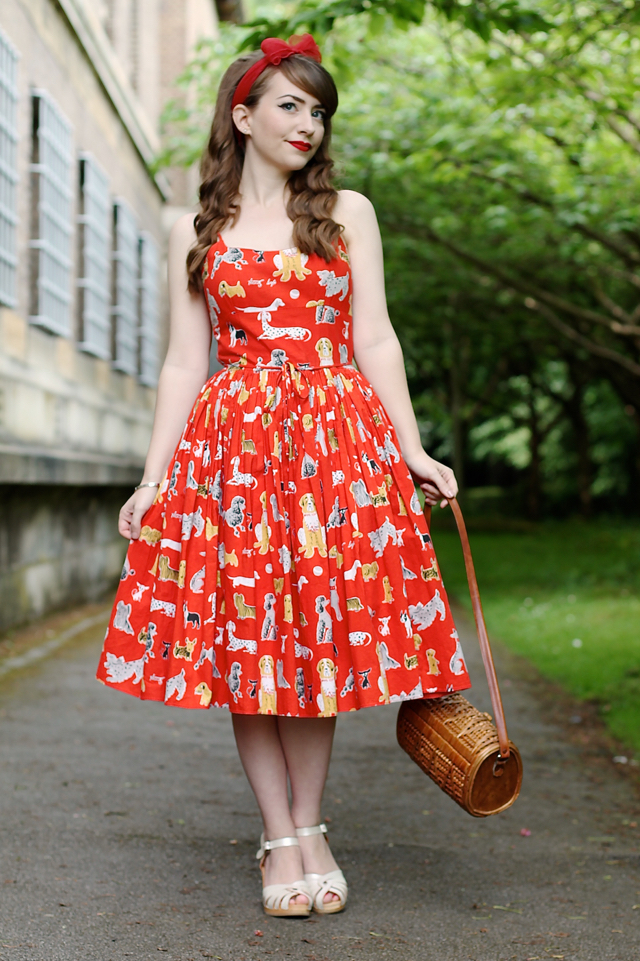 Liana is an Australian blogger, with a sleek and elegant vintage style. She mixes vintage and modern in a way that never looks costumey.
Plus I always love reading Australian blogs because I never cease to find it astonishing that our seasons are all different. LOOK! It's nearly spring in Australia and nearly autumn here! Amazing!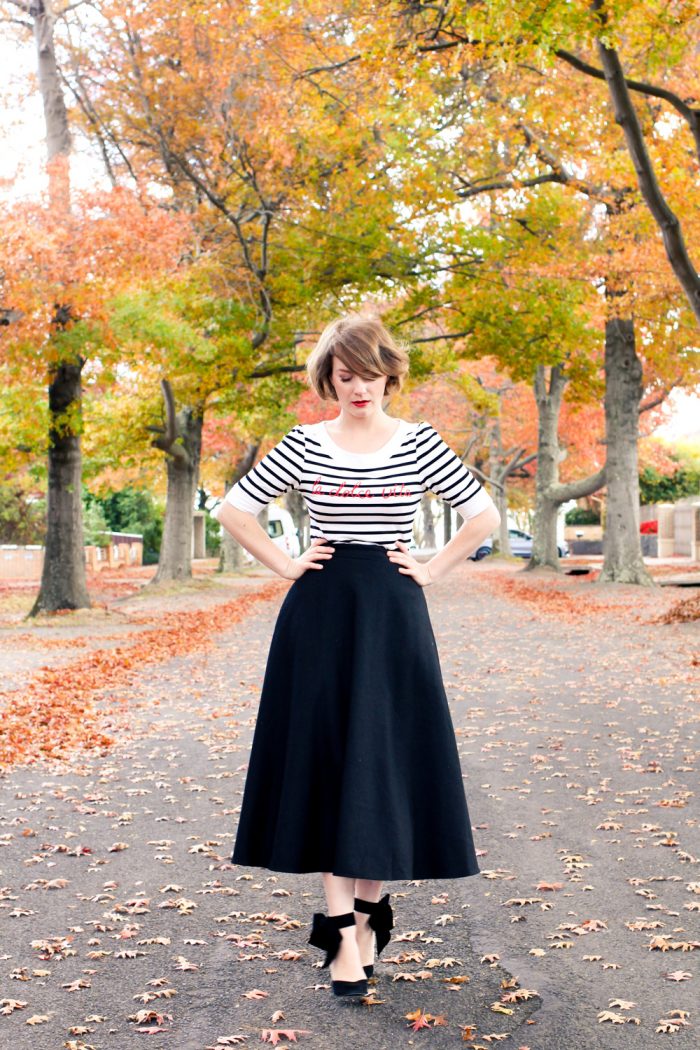 Amber is a Scottish style blogger with whom I share an affinity for stripes and vintage inspired high street looks, but there the similarity ends. Amber has a far cleaner house and a grown up, classicly elegant style that I used to wish I had many years ago, before I realised that I have an addiction to novelty prints and silly brooches and I really don't like dusting much.
She also has an amazing shoe collection and an enviable walk in wardrobe.
I have no words for how amazing this woman always looks. I swear everything she wears must be individually tailored to fit perfectly. Folake is a working mother of 3, thus making me feel incredibly bad as the only person I ever have to look after is myself and yet I will still never look this awesome.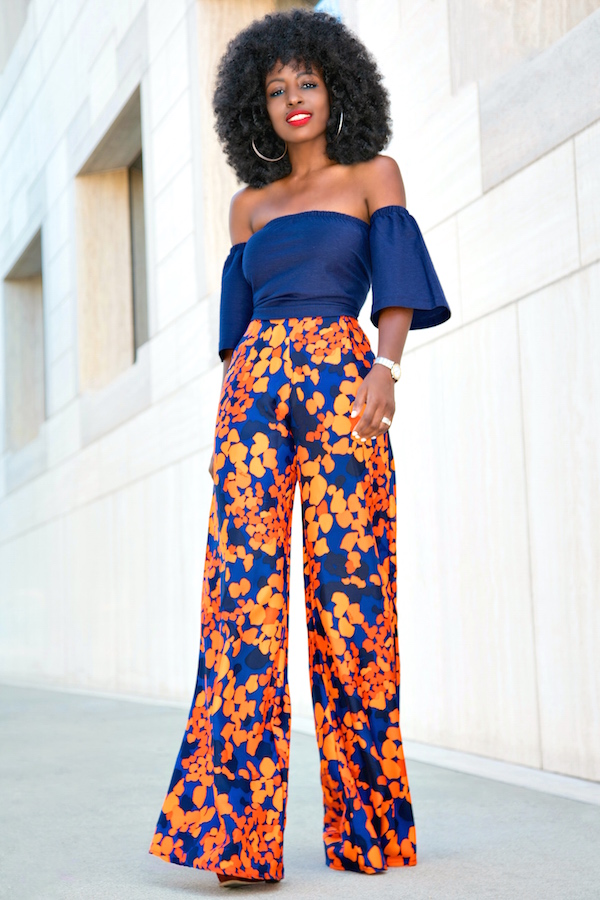 Whenever I wear something I've found in a Charity Shop, at some point someone will invariably say "Oh, I never find anything in Charity Shops". One of the reasons I started to love charity or thrift shopping is because I loved finding those things that other people would just pass over and putting them together into an interesting outfit. So many people pass by amazing items just because they're not perfectly presented as they are on the High Street.
Suzanne Carillo is a 40+ style blogger who would totally fight me for those unexpected thrift shop bargains. She puts pieces together in an imaginative and creative way and always looks amazing.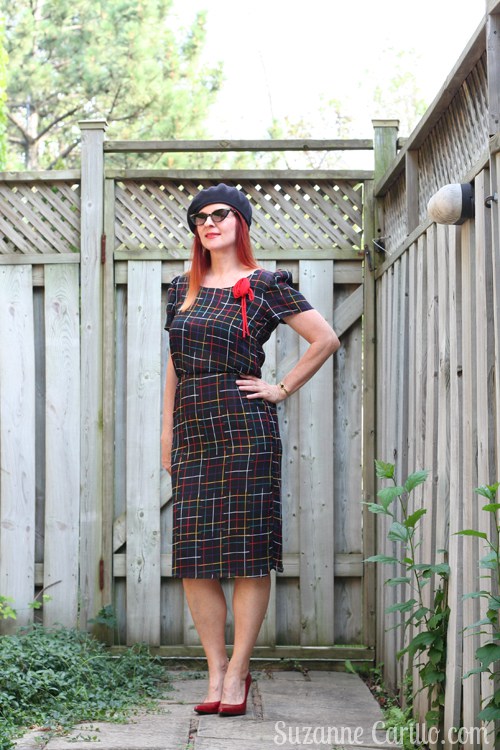 Last, but not least, (I went with alphabetical order!) is Zella Maybe. Jessica is a US based blogger with an eclectic vintage style that incorporates any decade you can reasonably call vintage.
Her style is gorgeous, unique and relatable. I love how she plays around with eras and styles and mixes things up.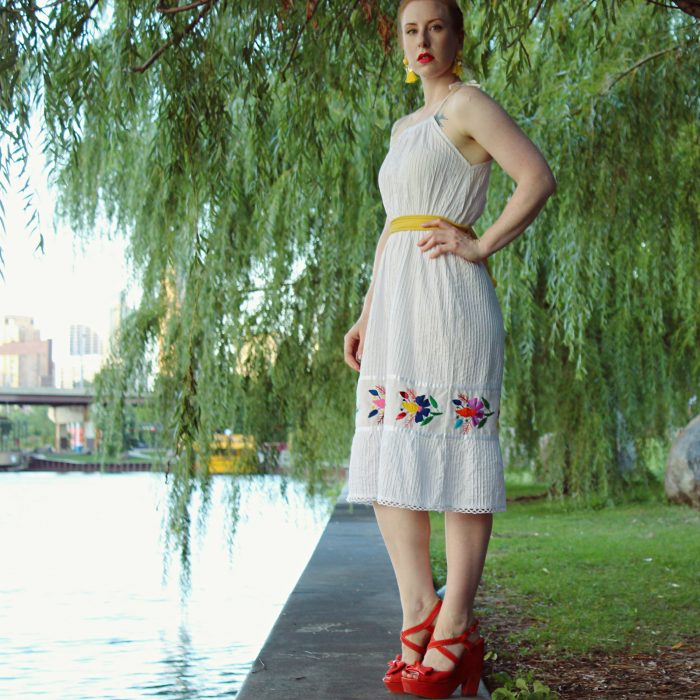 Who are your favourite style bloggers?