It's no secret that I have a bit of a thing for novelty prints.
Vintage novelty prints can be hugely expensive and come with all the potential "OMG I DROPPED KETCHUP ON AN 80 YEAR OLD SKIRT!" pitfalls that you get with vintage. Years ago it was hard to find good novelty prints, but the vintage repro market (and the High Street for that matter) soon caught on and started making some fabulous prints.
One of the brands in the UK market that's really made the novelty print their own recently is Lindy Bop. Browsing their "new in" category has become almost a hobby. There's a little process where I fall in love with something. Um and ah about buying it till it goes out of stock in my size. Add myself to the email notifications list and then fall in love with something else so that by the time the first thing comes back into stock I don't want it any more.
Anyway, my weird shopping habits aside, here are 5 amazing novelty prints I've fallen in love with in the Lindy Bop "New In" section this week.
Cocktail week is coming up, I only own 4 or 5 items of clothing with cocktails printed on them already, so this is probably a must have, right?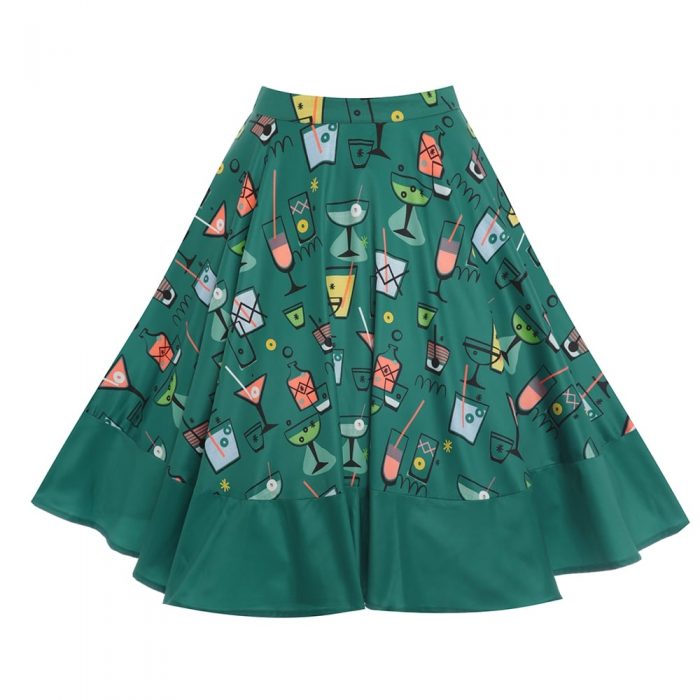 It's got puffins on it. I don't think I need to say any more do I? I do? Oh ok. It also looks like one of those comfortable dresses you can just fling on every day and people say "Oh, you look smart" when in fact all you did is put on a dress.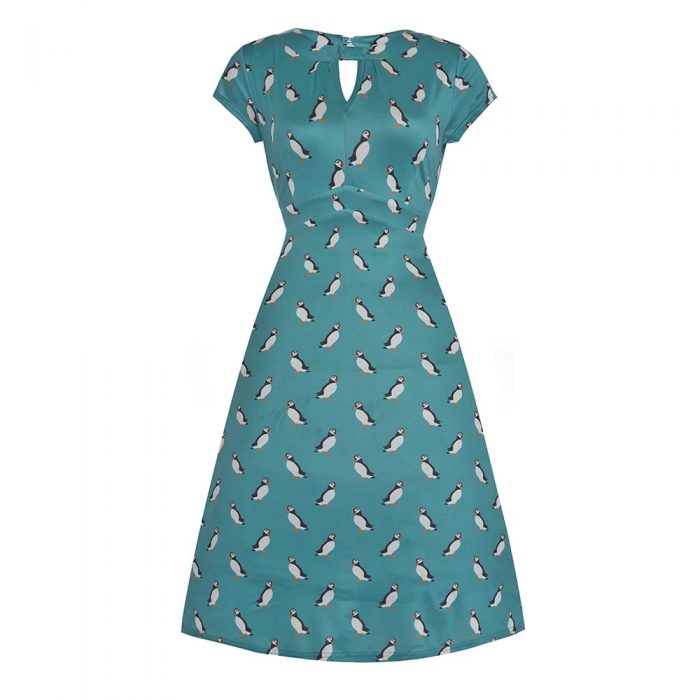 I like this print as it's one of those low key novelty prints that look normal from a distance, then you get up close and CATS! I'm seriously allergic to cats, but I think I'll probably be fine with these ones. Plus, look how cute it looks with that cat print sweater, a whole themed outfit. It's like my dream.
You might think it's too early to be thinking about shhhe *Christmas*, but this dress is already nearly sold out. It being September I'm hoping I'll get that restock notification in time to waft around at Christmas wearing foxes and snowflakes. If you're a size 16 then grab this one quick!
*Edit* Just as I hit publish I got a notification that this was back in stock in all sizes, but there are only 3 of each size. Now I am in a quandry between foxes and the cocktail skirt!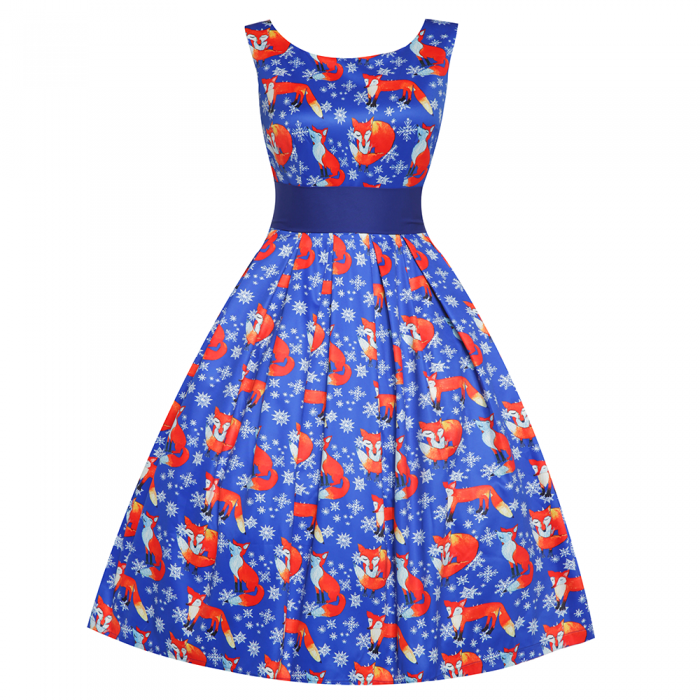 Oh my, this is the elegant side of novelty prints! I just love this swan print on a black background, and being on a black base it's actually really versatile to wear.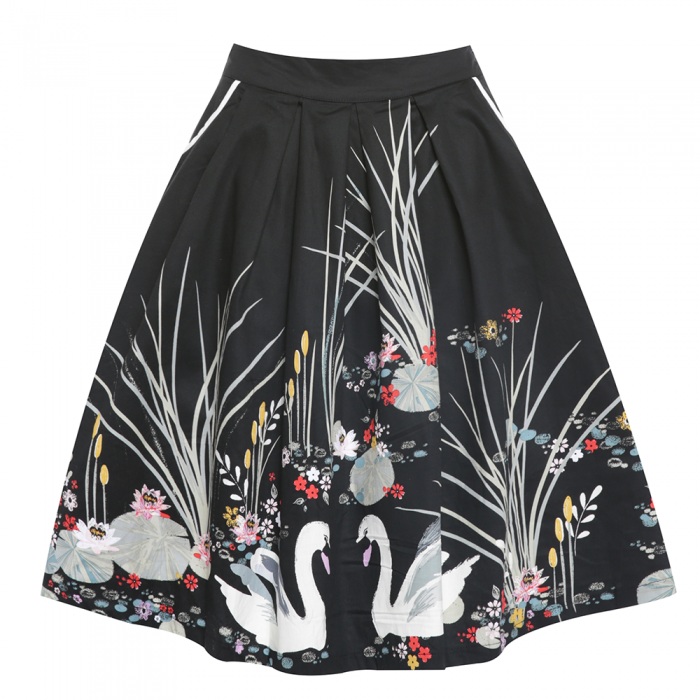 This Alice in Wonderland print is fabulous, and this style of Lindy Bop dress is also very Dirndl like, so buy it quick and pretend you're at Oktoberfest.