Do you remember when Christmas Jumpers were a massive no no?
When a Christmas Jumper was a reason for Bridget Jones to view Mark Darcy with sartorial suspicion?
I, of course, was either way ahead of my time or deeply unfashionable, take your pick. I remember trawling charity shops for the slightest hint of Fair Isle each Christmas. Then other people started trawling Charity Shops for 80s sequin candy canes and fair isle. The High Street shops went "Hmmm, maybe there's something in this Christmas jumper lark, if only we'd listened to Retro Chick". These days you can hardly enter a shop from mid October without the rails being full of festive Christmas jumpers ranging from classy fair isle, through subtle sparkle, into "hilarious" slogan territory.
So today I have rounded up enough Christmas jumpers that you can wear one for every day of the official Christmas period. Though I can't guarantee you won't be sick of them by January 6th.
Beware, though, I searched long and hard to find these with a range of sizes still in stock. Much like advent calendars, these don't stick around for long!
We'll ease in with some nice understated embroidered Candy Canes on a navy background. This is a just below waist length jumper with a semi fitted shape.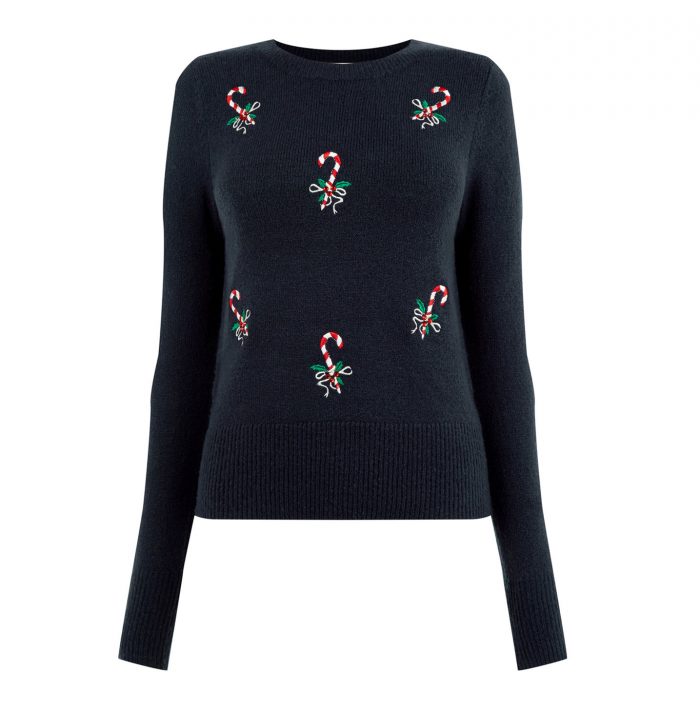 Sticking with the Candy Cane theme, this one from New Look is a little chunkier.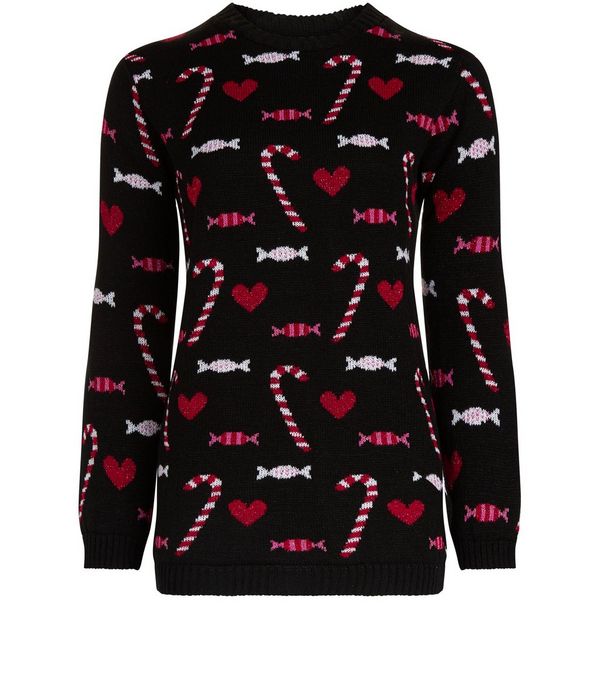 Sometimes I disturb myself with the things I think of as classy. This one is a sequin deer on a chic pale background. What's not classy about that? This is another waist length semi fitted jumper.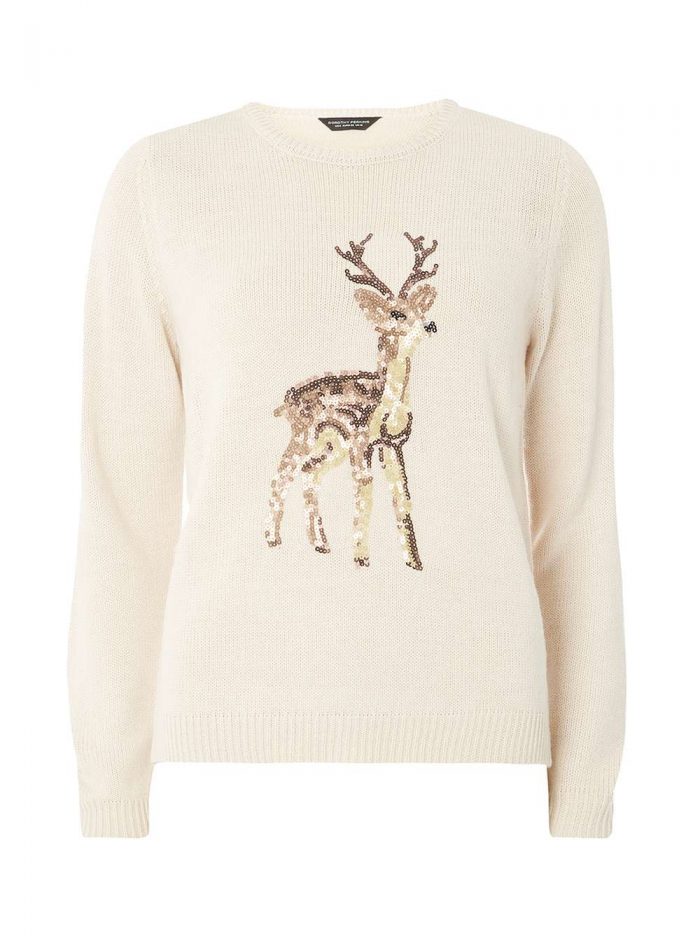 Boden totally have classy Christmas jumpers sewn up. With tiny pom poms for baubles this is a Christmas classic. And it's on sale.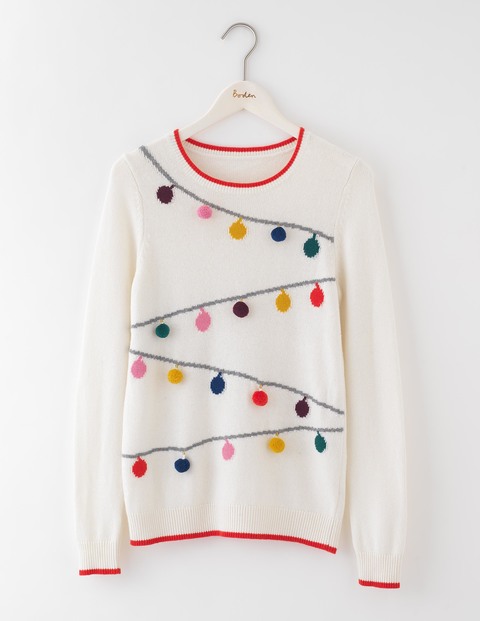 The classiest of all classy Christmas jumpers. With a lovely fitted waist length style as well.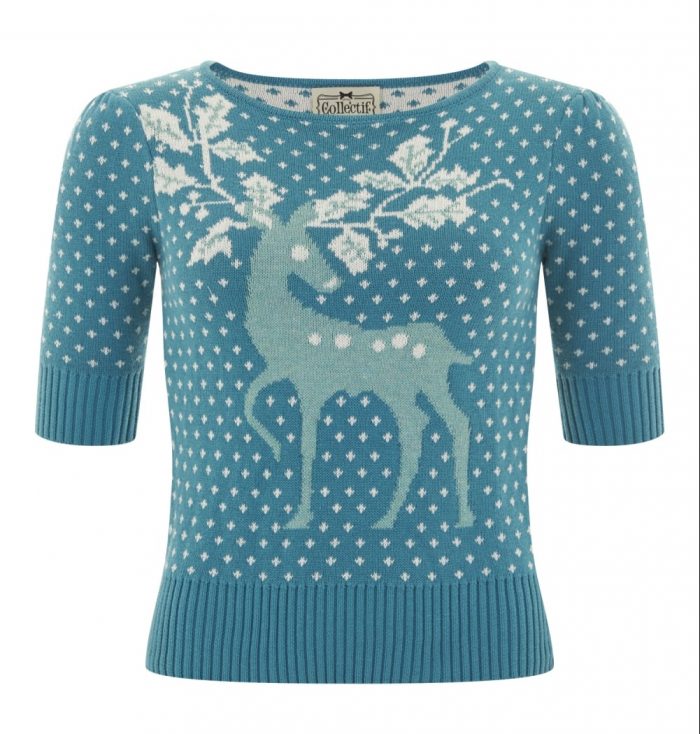 Because sometimes classy is over rated and what you actually want is a cheesy slogan.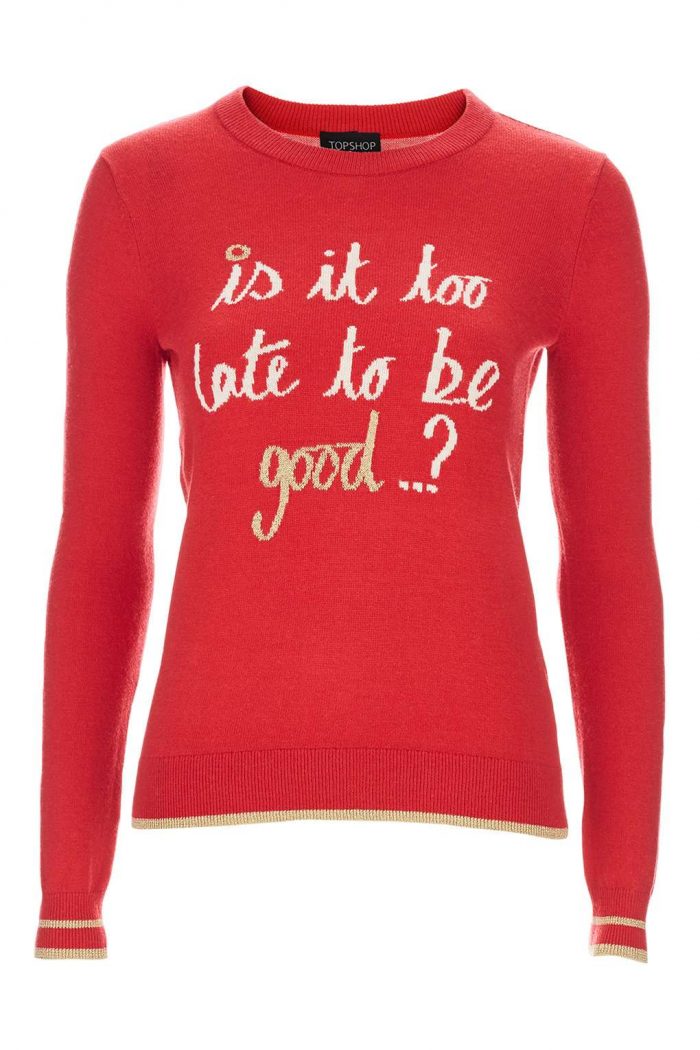 I actually own the black version of this jumper (it also comes in peach) and I love it. The fabric is soft and it drapes beautifully AND it has a cheesy Christmas slogan, what more do you want from a jumper?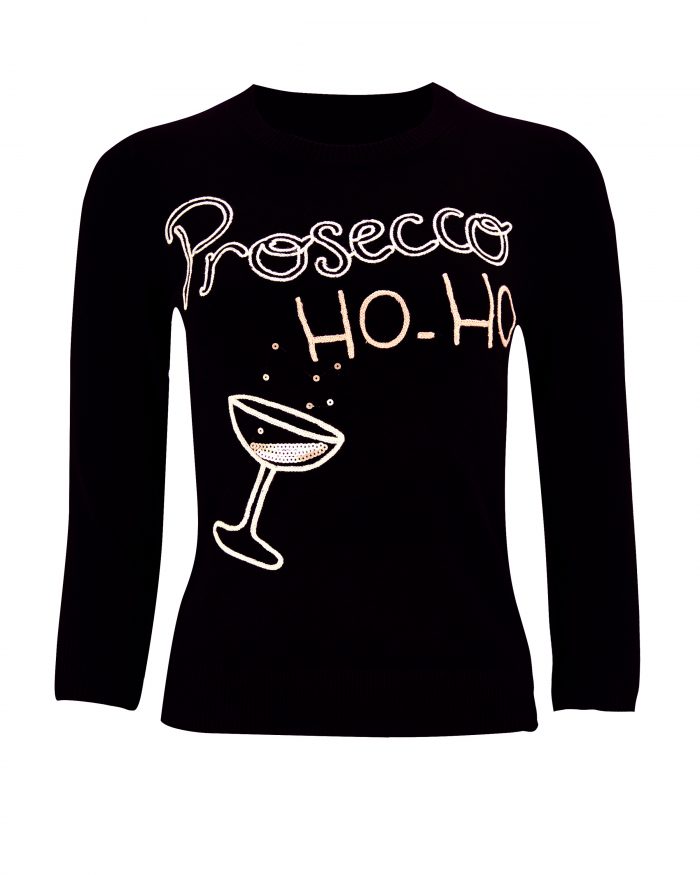 This is a very fine knit, with sequin baubles and looks like quite a nice shape to wear tucked into high waisted skirts.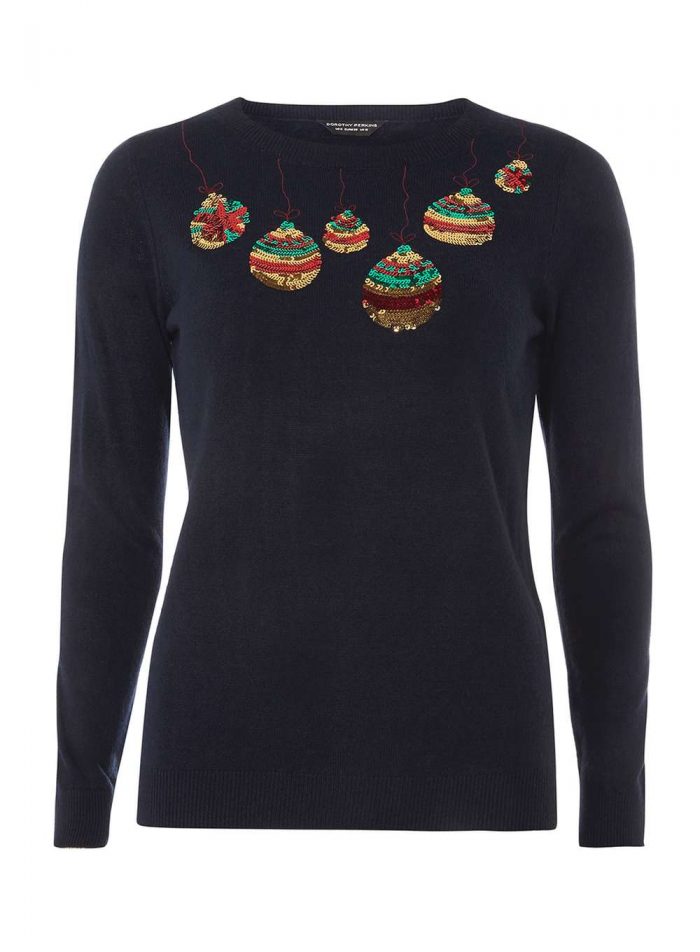 Holly and baubles with metallic thread. This looks a nice length for tucking in. Beware, one of the reviews mentions this might be one to size down on if you like them fitted.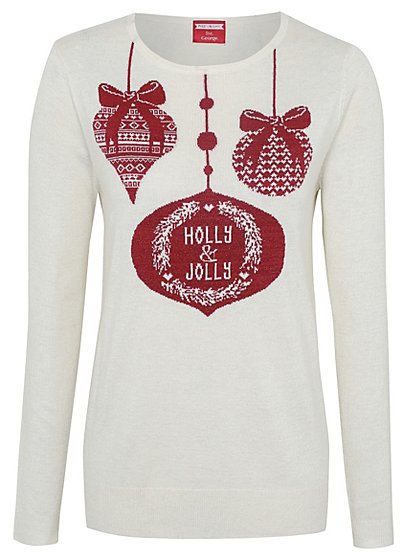 We are back with another classy Christmas jumper. Snowflakes are classy, pale pink is classy and silver is classy. This is definitely on the understated side of Christmas jumpers. I like it a lot.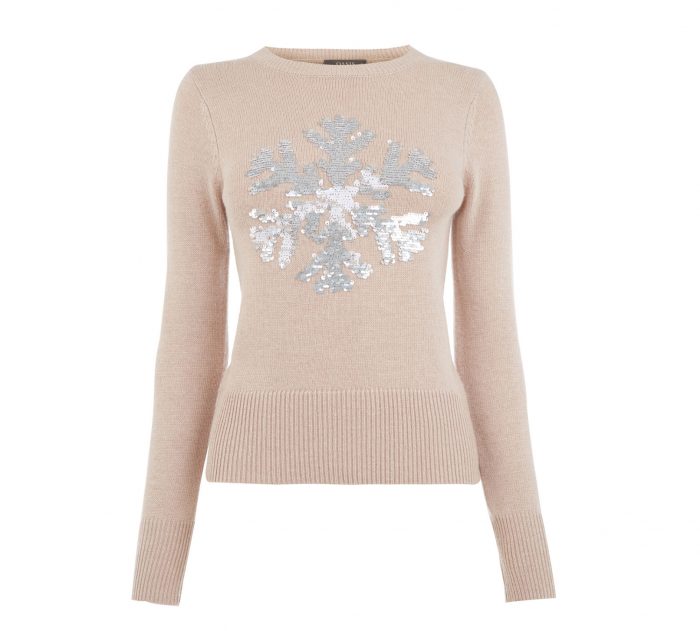 I like this jumper, but I think it's probably only one to wear out anywhere there's alcohol if you don't mind hilarious people attempting to kiss bits of you all night. It does look nice though.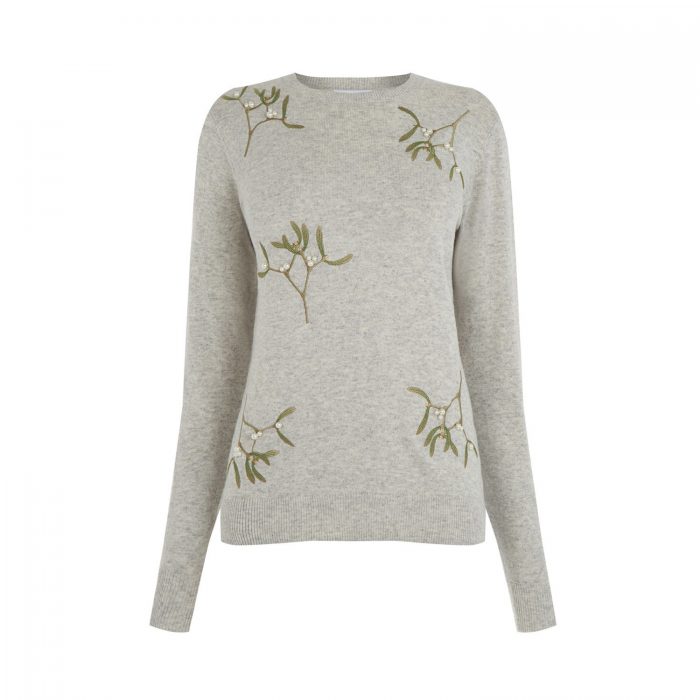 Finally, another Christmas jumper that is currently reduced. I love the Gingerbread men motif, it's a bit like this one that I have been lusting over on the Topshop website but that is sold out in any sizes that might fit me. The Dickins & Jones version has added festive snowflakes, but no sequins. You win some, you lose some.