Ah, I love Halloween.
It's only 10 days away now, so it's time to start planning themed drinks, and themed food, and decorations, and buying devil horns for the Pugs to wear (obviously).
You'd think I'd be sick of cocktails after Cocktail Week, but I can always squeeze in 1 (or 2) tiny ones just to finish off and I've been trying to come up with a Halloween themed cocktail to share.
I played around with absinthe for a while, in some cocktails that were, lets just say, not a big hit. Then I realised that the big fun in a Halloween Cocktail is in how it looks, so instead I've just taken a classic cocktail, and made it look damn spooky.
Introducing, the Eyeball Martini!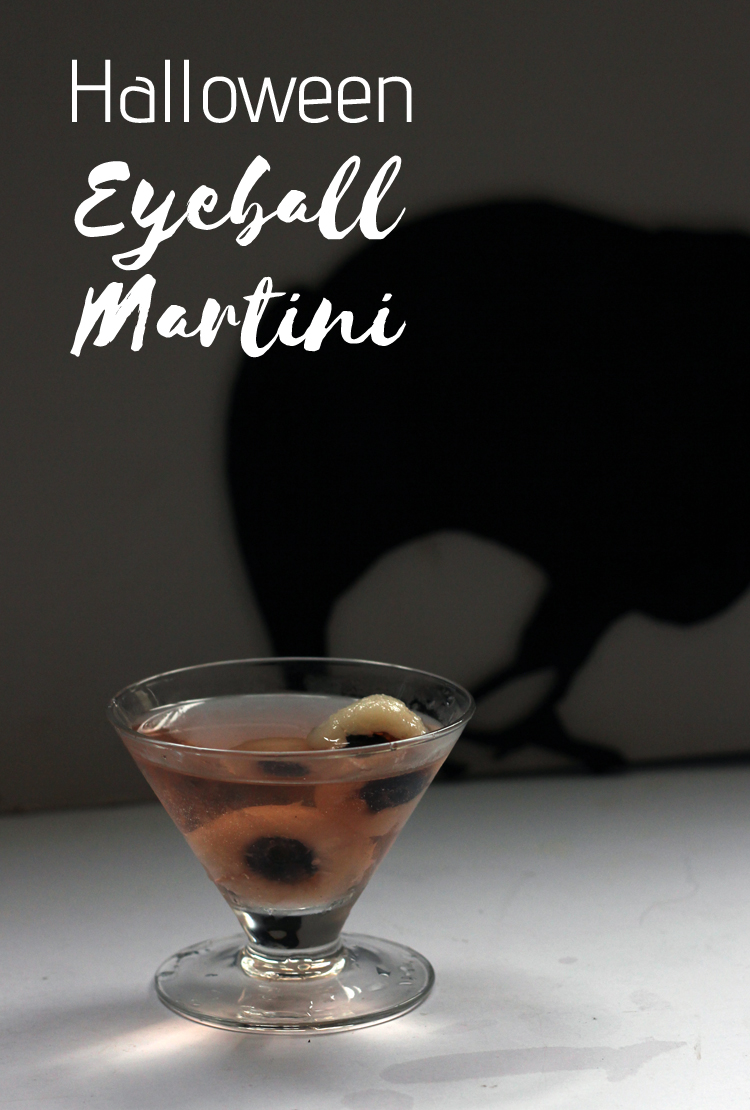 I used Bullards Strawberry and Black Pepper Gin to make the martini, partly because I bought a bottle over Cocktail Week, but also for 2 extra reasons. 1 it tastes awesome and adds a little extra something to the classic Martini, and 2 because it has a light pink colour that makes the eyeballs look even creepier.
You can get 10% off a bottle of Strawberry and Black Pepper Gin (or the original Norwich Dry) using the code NCW17, but it expires tomorrow, so you'll need to be quick!
When I made this I also left it to sit for about 10 minutes after I made it while I had a shower. When I came back it actually tasted even better as some of the lychee flavour had infused the Martini, so if you're patient, that's a top tip for you, or you could try adding a tiny bit of lychee juice to your Martini!
You will need
Dry Vermouth to taste (I use about a half a shot glass, about 10ml)
Tinned Lychees
Fresh Blueberries
Cocktail Shaker
Bar spoon or stirrer
Ice
Cocktail Sticks
Make up your eyeballs by popping a blueberry into the centre of a lychee and spearing it with a cocktail stick.
If you put the blueberry in so that the little circular dent faces outwards it looks like a pupil, which is very cool! I put 2 lychees on one cocktail stick.
Put the gin and vermouth in a cocktail shaker over plenty of ice and stir until cold with a bar spoon, about 20 seconds.
Strain into a Martini glass over your lychee eyeballs.
Drink and feel spooky!